Turning Adversity into Opportunity


How extreme weather is shifting the playing field.
Photos courtesy of Colin Marcano
The New Extremism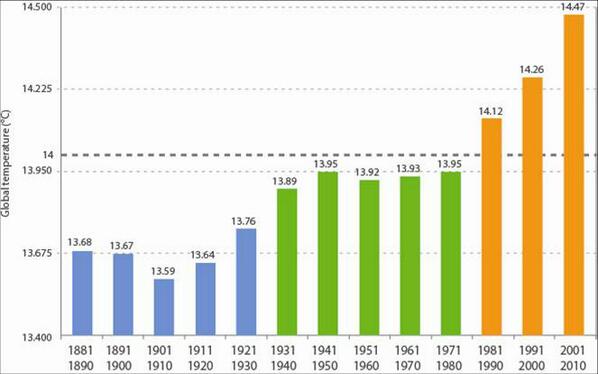 Global temperature trend

Source: World Meteorological Association
Judging from the news and Twitter feeds of late, we are entering a new era of parallel extremes: extreme weather and extreme hope.

Examples of extreme weather are becoming commonplace, and it is increasingly harder for anyone to say that climate change doesn't affect them. Extreme hope, on the other hand, is the belief that there is still time to respond and that new technologies that will replace our current destructive path. It's a tough race, but so far the safe money is on the weather.

Look deeper, and you will find that extremism is the new norm in so many ways. We must ask ourselves, can moderation and sustainability prevail in a climate of extremism?
How extremism shapes policy..

.
A Bold and Timid Climate Plan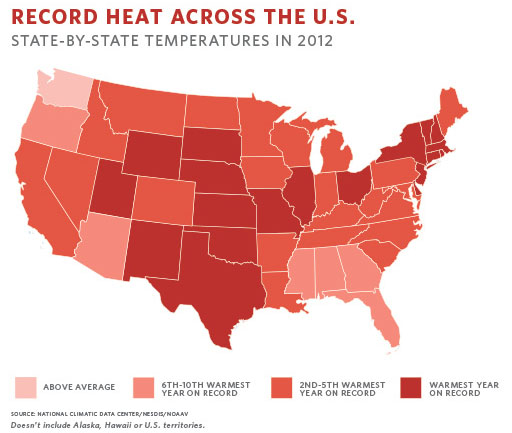 2012 Temperatures across the U.S.


Source: The President's Climate Plan



U.S. President Obama's climate plan is a game-changer, more because of the implications of the plan itself rather than the content:

1. Climate change is the new global threat, and it makes for a far better enemy than terrorism.
2. Everything is a climate plan now. Climate adaptation is becoming integrated with economic policy and infrastructure investment.
3. Canada is now lagging behind the U.S. in commitment. We need to step up our game!

Canada's climate plans and other high-level environmental strategies are at least five to ten years old -- not a long time, but an eon with respect to the new reality. The Obama plan is a response to extreme weather; now a real and present danger, no longer a theoretical and distant concept. To keep pace, the federal government, provinces, and municipalities all need to revisit their climate plans with an eye to looking at how well they address potential extreme weather threats as well as whether they are integrated with the social and economic aspirations of the constituency.
Advice for Updating Climate Plans
As the Obama plan shows, a good climate plan will address both the extreme climate events as well as the need for a carefully planned transition to a low-impact society.

Coincidentally, we are also due for a new wave of environmental leadership in Canada - a new call to action.

Major environmental initiatives happen in ten year cycles. The 70's was the conserver society, the 80's was acid rain and sustainable development, the 90's was pollution prevention and the Green Plan, and the past decade was green power and climate change. The names and issues may change, but the root focus is always on shifting to a sustainable path.



There are several concurrent priorities that will likely shape the next series of high-level environmental strategies, including:
stark reality: extreme weather, and resource scarcity
economic uncertainty: global economic trends, jobs, and local economies
fiscal imperatives: pressure for reduced taxes and increased savings and accountability
public demands: the desire for improved services and quality of life
You may have noticed: these issues are interconnected. The best strategies will present an integrated approach to respond to the threats at hand with solutions that also focus on a new economy, fiscal responsibility, and improved quality of life.

If you need help or advice, drop us a line. Check out our introductory special for a review of your plan and advice on how to turn adversity into opportunity!



What we are looking for. A blueprint for a high-level strategy...

What's in a name? The next generation of environmental strategies...
About Canada Conserves

Solutions we can live with

Canada Conserves is a new national initiative to promote conservation and conservation leadership across Canada.

Green Angels Needed:

If you see an affinity with conservation and your organization, company, agency or government, we need you to support Canada Conserves. Join our list of sponsors, supporting organizations, and donors.

Contact us

today, or click on one of the links below: