Ashenhurst Big Clean
Julie Ferrie the Chair of Ashenhurst Tenants Association brewed up for the wardens last Friday in thanks for their help with the Big Clean up on the Ashenhurst estate. While the skips remained elusive the wardens and the Safer Cleaner Greener teams made sure that their wagons picked up the waste that tenants had put aside for the skips. The sweepers were out and the wardens did some litter picking so the estate was spick and span by the end of the day. The skips will be making a delayed appearance giving residents another opportunity to spring clean and clear out unwanted waste.
HealthWatch Calderdale - 1 month old
"Healthwatch is the new Consumer Champion, or watchdog, for health and social care. The aim of local Healthwatch is to give citizens and communities a stronger voice to influence and challenge how health and social care services are provided locally. Voluntary Action Calderdale have been contracted by the Council to support this service and are keen to hear about your views and experiences of health and social care in Calderdale. They are also looking for people to get involved, so if you have an interest in and care about your local health and social care services and want to make sure they are as good as possible reflecting the real needs of people who use them, get in touch. For more information visit their website or call 01422 431099"
Banksfields Walkabout

This week various representatives from the Police, Fire Service, Customer First and Children and Young People's Service got together with the Upper Valley Community Wardens and Neighbourhood Co-ordinator Jae Campbell to carry out a neighbourhood survey of the Banksfields Estate in Mytholmroyd. Almost a third of residents were in and willing to answer the survey, which showed that over 96% liked living in their area and 75% had no local concerns or problems to report. It's great to see so many happy people who like living in the Borough.
Mytholmroyd Young People's Centre
Mytholmroyd Young People's Centre is now open Wednesday evenings 6:45 to 9:15pm for young people aged 12 to 19.
Offering cyber cafe, DJ equipment, coffee bar, pool and table tennis, information and advice and an exciting range of activities and projects, it is based at Mytholmroyd Community Centre, Caldene Avenue - for further information contact 01422 883880
Junior Wardens
The Junior Wardens at Ferney Lee School, Todmorden were visited by the local PCSO Elayne Leach, along with the Upper Valley Community Wardens Zoe Davis and Simon Bokowiec. The session involved what a PCSO does on a daily basis, the clothing they wear and the equipment they use. The Junior Wardens thoroughly enjoyed the session and had plenty of questions to ask at the end.
Zero Tolerance for Dog Fouling
The Upper Valley Neighbourhood Wardens teamed up with the litter and dog wardens in pairs in Todmorden from the early hours of a Monday morning to track down the dog owners who fail to pick up after their dogs and people littering their community. The day was a triumph with the wardens issuing dog fouling fines of £80 and a littering fine in Centre Vale Park.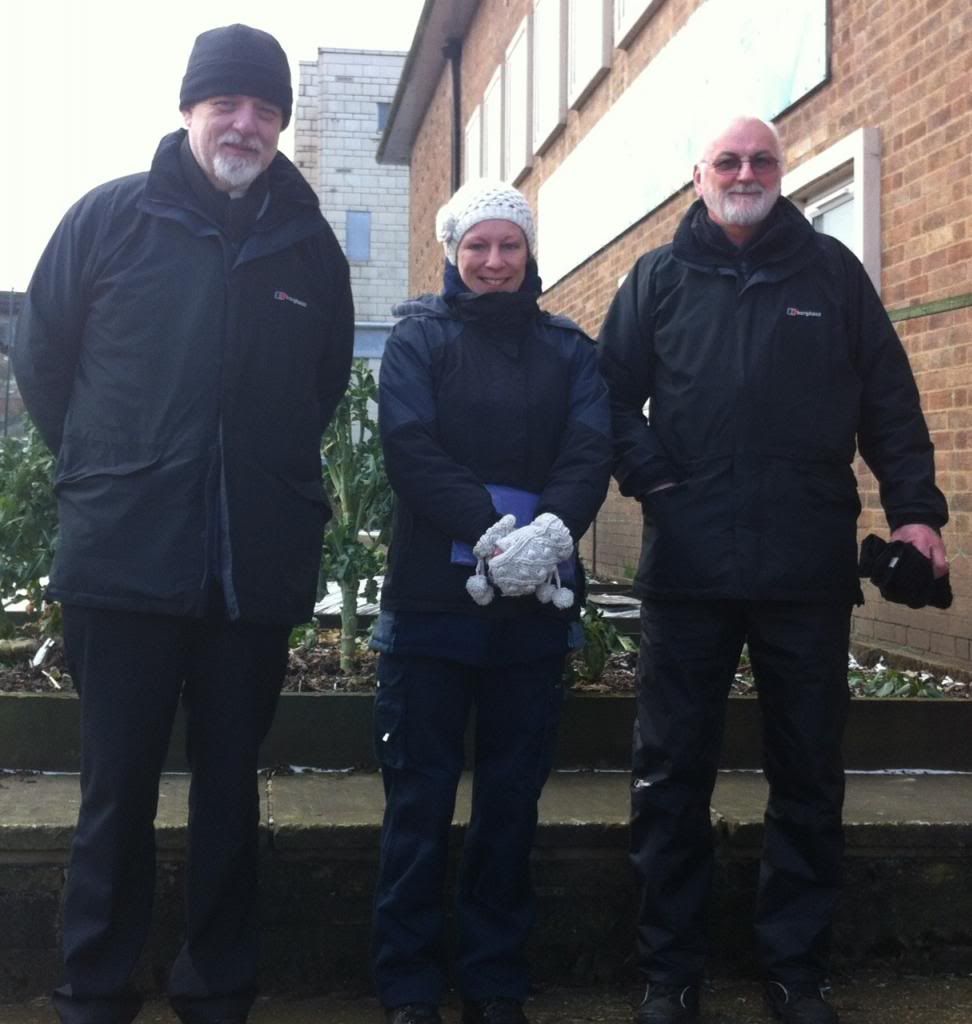 Following a recent weekly census and clean up of dog fouling over several weeks on the Fairfield Estate in Hebden Bridge, the Wardens were pleased to find that their presence had made an impact: the amount of dog fouling on the estate this week has dropped to a tenth of the previous amounts discovered. In addition to carrying out the census and clean ups, it was also a good opportunity to talk to local dog owners about responsible dog ownership, and warn that fixed penalty notices would be given out if owners were found not to be bagging and binning.
Calderdale Neighbours Day
Calderdale Neighbours Day 2013 will take place on Saturday 8 June at the Piece Hall, Halifax.
If you are a local charity, community group or business and would like to book a stall on our community market, if you would like to nominate an individual (or group) for a Good Neighbour Award or if you are interested in volunteering on the day please visit www.calderdaleneighboursday.org for more details.
Hebden Police Office Opens
After having to close the Hebden Bridge Police Station last year due to the floods, the Police has again got a dedicated space in the town. Thanks to close partnership working, a Council office in the Hebden Bridge Town Hall has been converted for use by the Neighbourhood Policing Team. The Office will allow better co-ordination between the Police and the Upper Valley neighbourhood wardens who are based part of the time next door.
Green Doctor Service
The completely free service which can save you over £100 each year on your fuel bills. We can also provide advice on energy bills and can refer you for grants for insulation and central heating. The service is provided by local environmental charity GROUNDWORK.
Our GREEN DOCTOR service makes a friendly home visit to assess your energy use, and identify how you could use less energy and save money.
A member of our team will then install any necessary energy saving measures, completely free of charge, such as the following:
- Energy efficient lightbulbs, Draught excluders, Hot water tank jackets, Reflective radiator panels, Standby savers, Pipe lagging, Water saving devices etc.
We can also provide advice on energy bills and can refer you for grants for insulation and central heating.
Are you eligible?
To qualify for the GREEN DOCTOR service you must live in either Leeds or Calderdale and comply with one of the following:
- You have children under 16 living in the household
- You have a disability or suffer from a long term health condition
- You are aged 60 or over
- You are currently in receipt of benefits
- You are on a low income (less than £21,000)
If you are unsure about your eligibility, please give us a call.
To arrange a visit, or for further information, please contact GREEN DOCTOR on: 0845 6051 230 (landline) or 03001 233 550 (mobile) or email: greendoctorcalderdale@groundwork.org.uk
Scott Street Strawberries
Scott Street Tenants and Residents group in Walsden have been getting their hands dirty improving their street with a community garden. Upper Valley Neighbourhood Co-ordinator Kirsten Fussing brought Strawberry plants gifted by Police Inspector Dave Browning to the Group to add to their hanging baskets and raised beds. The group have been supported by their housing officer Janet from Places for People whose husband built their raised beds, and by Incredible Edible Todmorden to expand their ever growing plans; they have started with salad and strawberry beds and hope to move on polytunnels and orchards.
Improving MMR Uptake
A national catch-up programme to increase MMR vaccination uptake in children and teenagers was recently announced by Public Health England, NHS England and the Department of Health. The aim is to vaccinate as many unvaccinated and partially vaccinated 10-16 year olds as possible in time for the next school year.
There were no cases of measles in Calderdale between January and March 2013. As part of the campaign, the Council's public health team is writing to parents with unimmunised children. If your child has not had the MMR vaccination, or the second booster, please contact your GP and make an appointment. Further advice and information is available at NHS - Measles. The uptake of the MMR vaccination in Calderdale has been improving over the last few years and is currently over 90% for children aged 5 years.
Take Control of your Energy Bills
Did you know that using an energy monitor could help you save as much as 15 per cent on electricity bills?
You can loan an energy monitor, free of charge, from your local libraries in Calderdale. Act now to reduce your energy costs and protect yourself against future price rises.
An energy monitor will show you:

- Real time data on household electricity usage and costs
- The instant effect of turning an appliance or light on and off

Energy monitors can be borrowed for two weeks at a time, giving you the opportunity to track your usage and record energy savings over time. Monitors display how much electricity you use in the home and how much it costs. This almost instant feedback allows you to see where you spend the most money on electricity.
Armed with this knowledge, you can take steps to use less energy and reduce your bills. The monitor will clearly show the impact that your energy saving actions are having.
Use your monitor to identify wasted energy from appliances that are being left on unnecessarily, or left on standby rather than being switched off.
For the best results, get the whole household involved in the energy saving challenge. Explain the purpose of the energy monitor to your family or housemates and show them how much it costs to use different appliances. By explaining the energy monitors purpose and helping your household understand their energy use, they will hopefully be more inclined to join in by reducing energy wastage.
For more information on how to borrow an energy monitor, please contact your local library, or Calderdale Council's Housing Energy Action Team on heat@calderdale.gov.uk or 0845 245 6000.
Bridgegate Bollard
Local residents and businesses have complained about vehicles driving through the pedestrian zone on Bridgegate in Hebden Bridge. Hebden Royd Town Council used to employ an Environmental Warden to monitor this zone, including deploying a bollard to restrict access during peak times however that post is no longer. To provide a partial solution, Neighbourhood Co-ordinator Jae Campbell and the Upper Valley Community Wardens have volunteered to take on this role, when their work load allows. Simon Bokowiec and Zoe Davis are shown with the bollard back in place for the first time in over two years.
Love your Local Market
To mark the national 'Love your Local Market' campaign, Calderdale markets have a fantastic limited offer. From 15 May 2013 and for a limited time only, spend £5 in any single transaction and receive a free 'Love your Local Market' shopping bag! Visit your market to pick up yours!
'Love your Local Market' aims to raise awareness of the importance of markets and acknowledge how they can be a significant economic driver. For more information, go to the markets web page.
And Finally...
How to Contact the British Transport Police (BTP). Officers from these units cannot be everywhere or are likely to be in the vicinity at the time of an incident. BUT, once they are aware of a problem they do respond. They do rely on information from the public to be able to respond effectively.
Recently at Mytholmroyd Station a woman walking her dog somehow had got through the fencing in the old goods yard and walked alongside the track - up the platform ramp and off the station. She indicated she was not trespassing but just walking her dog! This type of irresponsible behaviour could have ended badly not just for her but for others.
PLEASE - if you see any problem or incident anywhere on the railway - contact the BTP on 0800 405040, text 61016, contact Crimestoppers, anonymously if you wish, on 0800 555111 or email to first_contact@btp.pnn.police.uk (If it is an emergency dial 999 immediately). Do not think someone else will have reported it - they probably thought the same.
---