Gerontology Matters
July 2014
The New Zealand Association of Gerontology


Have you registered for the NZAG Conference?

There is now less than two weeks until the early bird registration rate ends on the 31st of July. Don't miss out, register today!

A message from the President

Recently, I was in Australia for work and while there I took the opportunity to meet with Dr Tony Cole, Chief Executive Officer (CEO); Dr Briony Dow, President and Savio D'sa, the Marketing and Stakeholder Relationship Manager at the Australian Association of Gerontology (AAG). The focus of our meeting was to get to know each other better and continue to develop the relationship between the two organisations.

AAG is a multidisciplinary organisation that provides a space for health professional groups to collaborate and exchange information on all aspects of ageing. Their goal is to "expand knowledge of ageing in order to improve the experience of ageing". Their members connect through a variety of forums, workshops, seminars and conferences. AAG has approximately 1000 members across all states in Australia.

NZAG and AAG have already been working together and during 2014 jointly hosted a monthly Trans Tasman Webinar series, which we will be continuing to do in 2015, thanks to the generous sponsorship from the Selwyn Foundation. New Zealand participation in these Webinars is slowly increasing and we hope that more NZAG members will either participate or present at these events. I work with AAG to identify topics of interest as well potential presenters for the Webinars. The model we have been using so far is to have an Australian and New Zealand perspective on each topic. If you have any ideas for future topics please let me know.

AAG have also been promoting the 2014 NZAG conference that will be held in Dunedin, which we have really appreciated. For those of you who are interested the AAG conference will be held in Adelaide 25th to 28th November. Check out their website - http://www.aag.asn.au for more information. Finally, a reminder that NZAG subscriptions are now due and also remember to register for our conference in Dunedin from the 12th to 14th September.
Regards,
Stephen Neville
The International Association of Geriatrics and Gerontology (IAGG)
IAGG: Like to receive the IAGG Newsletter?

As an NZAG member, you are invited to register for the International Association of Gerontology & Geriatrics (IAGG) newsletter and stay up to date with international news.

You can register here for the International Association of Gerontology & Geriatrics newsletter or by sending your email contacts to IAGG contact@iagg.info
Information relevant to NZAG members
Member-Only Resources


Did you know: As a member of the New Zealand Association of Gerontology you have access to the member-only section of our website, giving you access to exclusive member-only news articles and blog posts. This section now newly includes webinar summaries and resources from the Australian Association of Gerontology.

View the latest posts: You must be logged in to view member-only content on the Gerontology website.
NZ: Geriatrics and Bone Health Research Review One
June 2014 - Health Improvement and Innovation Resource Centre (HIIRC)

Studies in the first issue of the NZ Geriatrics and Bone Health Research Review include
Delirium in elderly inpatients
Unscheduled hospital admissions and mental health
Impact of Alzheimer's disease on household members
Respiratory impairment and physical inactivity
Loneliness, health and longevity
Is repeat bone mineral density (BMD) screening necessary?
Romosozumab in women with low BMD
Arthroscopic partial meniscectomy vs sham surgery
Abdominal CT scans can be useful for BMD
Are vitamin D supplements necessary?
As an NZAG member you may find the content included in this new Review useful. You can sign up to subscribe to the Research Review directly at no cost.
NZ: Rest homes provider a world-beater
June 2014 - Timaru Herald
The following was written by Natasha Thyne for the Timaru Herald. Image by Mytchall Bransgrove for Fairfax NZ: Presbyterian Support South Canterbury celebrates winning the international Eden Alternative Seedling Award.
Presbyterian Support South Canterbury (PSSC)
has been acknowledged on the world stage for the way it looks after its residents.
The group won the Eden Alternative Seedling Award, an international award for residential care providers which have implemented the "person-centred care" Eden Alternative philosophy and have achieved significant progress in a short period of time.
NZ: Enduring Powers of Attorney
June 2014 - Age Concern NZ

The following was written by the Ministry of Social Development (MSD).

The Minister for Senior Citizens has reported to Parliament on the consultation process held last year on Enduring Powers of Attorney (EPA). Changes are planned to the legislation covering EPAs and an information campaign is about to be launched to increase the public's understanding of EPAs as well as lawyers, health professionals understanding of roles and responsibilities relating to EPAs.

NZ: Advice sought on enrolments
July 2014 - Otago Daily Times

The following was written by Eileen Goodwin for the Otago Daily Times.

The New Zealand Aged Care Association is seeking legal advice on whether its members have to assist dementia and psychogeriatric residents to enrol to vote.

Chief Executive Martin Taylor said there were practical and ethical problems with dementia and psychogeriatric patients voting, and he felt it was a legal oversight they had not been exempted from enrolling.

People under certain mental health legal orders were exempt, but many dementia and psychogeriatric patients were not subject to such orders.

Prompted by a complaint from a member, Mr Taylor contacted the Electoral Commission and was told facilities had a duty to assist. The issue had not cropped up before in Mr Taylor's time as head of the organisation, spanning four election terms.
NZ: Life and living in advanced age - A cohort study in New Zealand
Updated July 2014 - Study by LiLACs NZ

The following was written by the HIIRC.

LiLACS NZ's longitudinal study was started in 2010 by the School of Population Health at the University of Auckland. It is a world leading research programme that aims to determine the predictors of successful advanced ageing and understand the trajectories of health and wellbeing in advanced age.

The aim of this longitudinal study is to:
To establish the health status of people in advanced age
To establish predictors of successful advanced ageing for older Māori and non-Māori
To describe trajectories in function and transitions in care for those in advanced age
To establish the relative importance of health, frailty, cultural, social & economic factors (and others) in predicting relevant outcomes.
NZ: New respite care for dementia sufferers
Updated July 2014 - Southland Times

The following was written by Cassandra Pokoney for the Southland Times.

New dementia respite care programmes have been set up in the south to cope with demand from increasingly stressed caregivers.

The Southern District Health Board has awarded contracts to Good Partners and Presbyterian Support to run the programmes in Invercargill, Te Anau and Central Otago.

The Board's Health of Older People and Disability senior portfolio manager, Sharon Adler, said the programmes were set up after the Board gauged a significant need in the community.
NZ: Health and Ageing Research Team, Massey University
July 2014 - Age Concern NZ

The Health and Ageing Research Team have just released new research reports on two recent projects: The New Zealand Longitudinal Study of Ageing, and The Living Standards of Older People.

More in-depth summary reports on research with older New Zealanders are also available and include the following topics: Caregiving; Health; Cognitive Functioning; Work and Retirement; Social Integration; Socioeconomic Status; Māori Pathways to Retirement; Pacific Perspectives on Ageing; Income, Assets, Poverty and Housing Tenure.
NZ: Out, proud and ready to retire
July 2014 - East and Bays Courier


The following was written by Jess Etheridge for the East and Bays Courier. Picture from the Lesbian Gay Bisexual Transgender (LGBT) History Month 2013 on flickr.

The first generation of openly out and proud gay and lesbian people are reaching retirement age and a new "silver rainbow kit" has been put together to prepare carers.

The kit details best practice for aged residential care in New Zealand and the wider community, Dr Michal Boyd says.

Boyd says that through conducting interviews, researchers found many aged care staff did not realise their clients may have been part of the LGBT community.

These staff say they treat LGBT elderly no differently to others but Boyd says that does not honour their culture.
NZ: Self-rated health, health-related behaviours and medical conditions of Māori and non-Māori in advanced age
July 2014 - Study by LiLACs NZ

The following was written by the Health Improvement and Innovation Resource Centre.

The aim of the study was to establish self-rated health, health related behaviours and health conditions of Māori and non-Māori in advanced age.

A total of 421 Māori aged 80-90 years and 516 non-Māori aged 85 years living in the Bay of Plenty and Rotorua district were recruited at baseline (2010). Socioeconomic-demographic characteristics and health related behaviours were established using interviewer administered questionnaire. Self-rated health was obtained from the SF-12. Medical conditions were established from a combination of self-report, review of general practitioner and hospital discharge records, and analyses of fasting blood samples.
NZ: Access to Medicine by vulnerable groups
June 2014 - Age Concern NZ

The following is a press release from the University of Auckland.

A new independent study shows access to medicines by vulnerable groups in the community and increasing costs remain a challenge. One of a range of barriers identified in the study is the increase of prescription fees from $3 to $5, an issue raised often by New Zealand Council of Christian Social Services (NZCCSS) members.

The study, led by Dr Zaheer-Ud-Din Babar from the University of Auckland's School of Pharmacy, also identified issues with access to prescribers, budgetary constraints, cultural and health literacy, patient medicine affordability and the evidence required for gaining subsidy for medicines.
AUS: Dementia Care in the acute hospital setting - Issues and strategies
You need to be a member to read this article.
Read it online
or
become a member
.
UK: How do couples influence each other's physical activity behaviours in retirement? An exploratory qualitative study
BMC Public Health
The following is from BMC Public Health.
The transition to retirement has been identified as a critical time for the promotion of physical activity. Previous research including a systematic review of quantitative studies suggests that recreational physical activity and exercise increases in retirement, whereas the impact on overall physical activity levels is less clear. To better understand the underlying reasons for these changes, BMC Public Health recently conducted a systematic review of qualitative evidence on the experience of physical activity in retirement.

A major shortcoming of existing qualitative and quantitative evidence is that all studies included in these reviews adopted an individualistic approach to physical activity in retirement; no study considered the family context or, more specifically, the influence a spouse might have. Spousal influences are likely to become more important following retirement, as partners often spend considerably more time together and social networks are reduced due to a loss of work-related contacts. Spouses can influence each other's health behaviours including physical activity in different ways. For example, a partner might motivate health-enhancing behaviours or initiate or increase health-damaging behaviours.
UK: Blood test 'major step forward' in Alzheimer's
July 2014 - Dominion Post

The following was written by Deidre Mussen for the Dominion Post.

A blood test to predict if someone will develop Alzheimer's within a year has been created, in a breakthrough that raises hopes that the disease could become preventable.

After a decade of research, scientists at Oxford University and King's College London in the United Kingdom are confident they have found 10 proteins which show the disease is imminent.

Clinical trials will start on people who have not yet developed Alzheimer's to find which drugs halt its onset.

The blood test, which could be available in as little as two years, was described as a "major step forward" by Britain's Health Secretary, Jeremy Hunt, and charities, which said it could revolutionise research into a cure.
UK: Pensioners to prisoners - How telecare can treat hare to reach patients
July 2014 - The Guardian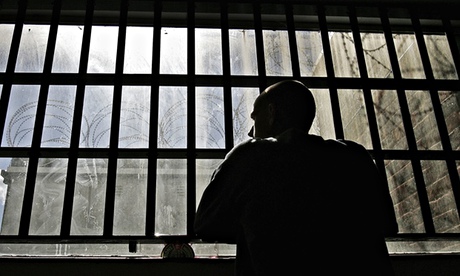 The following was written by Gill Hitchcock for The Guardian. Photograph by Peter Macdiarmid for Getty Images.
Airedale NHS Foundation Trust now provides a remote consultant-led service to 15 prisons.
Last winter, 93-year-old Ernest Towers had access to arguably one of the most transformational tools in healthcare, when his North Yorkshire care home, Sutton Lodge, was linked to
Airedale NHS Foundation Trust's
telemedicine service.
For many older people, unplanned admissions to emergency departments – or even routine hospital appointments – can be hugely disruptive. The link to Airedale's telehealth hub, staffed by nurses experienced in acute assessment, provides Towers with on call specialised medical care around the clock, albeit via video link.
Rachel Binks, nurse consultant for outreach and critical care at the trust, argues that high definition cameras and screens, linked by the NHS's N3 network, provide a very clear view of the patient. "We can see whether they are having a problem, say with their breathing, and we can use other equipment like telemonitoring to assess them," she says.
UK: How To Improve Dementia Care
1000 Lives

The following is from the 1000 Lives Campaign.

Dementia is a major concern for health and social care services. It is the single most frequent cause of admission to care homes, and of the need for community care services for older people. Although most people with dementia are in later life, younger people may also be affected, and often receive care in services designed for older people.

The 1000 Lives Campaign has shown what is possible when we are united in the pursuit of a single aim: the avoidance of unnecessary harm for the patients we serve. The enthusiasm, energy and commitment of teams to improve patient safety by following a systematic, evidence-based approach has resulted in many examples of demonstrable safety improvement.

Their How-To guide on "Improving Dementia Care" was produced to enable healthcare organisations and their team to successfully implement a series of interventions to improve the safety and quality of care that their patients receive.

UK: Best practice in the design of residential environments for people living with dementia and sight loss
June 2014 - Thomas Pocklington Trust
The following is from the Thomas Pocklington Trust.
One in five people in the UK over the age of 75 are living with sight loss, rising to half of all people aged over 90. The primary causes are age-related macular degeneration, glaucoma, cataract and diabetic retinopathy. Although it is increasingly recognised that in many instances sight loss is avoidable, reduced vision will be a fact of life for many older people.
Research on the design of homes and living spaces for people living with dementia and sight loss was carried out for the
Thomas Pocklington Trust
by Professor Alison Bowes, Dr Louise McCabe, Dr Alison Dawson and Dr Corinne Greasley-Adams of the University of Stirling.
The research findings provide a review of the evidence base and offer guidelines on ways in which environments can be modified to enable people with dementia and sight loss to enjoy better quality of life. They also provide advice on some of the challenges presented when optimising home environments.
UK: 2020 Framework for Quality, Efficiency and Value
February 2014 - University of Essex
Background Image by Alex Pepperhill. The following is from the University of Essex:
Essex County Council is working to support community engagement in care homes. Alongside the developments described in the companion paper "It's a Lovely Thing": Commissioning Relationship-Centred Care in Essex (Granville, G., 2013) the Council has fostered the development of a Community Visitor (CV) pilot, operated by the My Home Life Community Association.

The report, '2020 Framework for Quality, Efficiency and Value (Framework)', refreshes the 'NHS Scotland Efficiency and Productivity: Framework for SR10' and refocuses our efforts on the Triple Aim of improving Quality of Care (including safety), Health of the Population and Value and Financial Stability.

The report describes how the CV pilot was established and its impact on the lives of older people, the culture of the care home, and on the volunteers themselves. It goes on to discuss wider learning from the pilot and makes a number of recommendations to inform future planning.
UK: The burden of common chronic disease on health-releated quality of life in an elderly community-dwelling population in the UK
July 2014 - Study by the University of Birmingham..
The following is from the HIIRC.
Given the high prevalence of chronic conditions and multimorbidity in the elderly, there is a need to determine which chronic conditions have the greatest impact on health-related quality of life (HRQL) and identify where additional intervention may be required.

Using data from a large cross-sectional study, authors from the University of Birmingham School of Health and Population Sciences assessed the impact of a range of common chronic conditions on HRQL in a community-based population aged 65 years or more in the UK.
USA: Improving Dementia Long-Term Care
2014 - The RAND Corporation
The following article from The New Zealand Herald details a new American study that is giving hope of a breakthrough in finding cure for Alzheimer's Disease.

In 2010, 15 percent of Americans older than age 70 had dementia, and the number of new dementia cases among those 65 and older is expected to double by the year 2050. As the baby boomer generation ages, many older adults will require dementia-related long-term services and supports (LTSS). The blueprint produced by The RAND Corporation is the only national document to date that engages local, state, and national stakeholders to specifically focus on policy options at the intersection of dementia and LTSS.

The authors undertook five major tasks that resulted in a prioritised list of policy options and research directions to help decisionmakers improve the dementia LTSS delivery system, workforce, and finance. These were to:
Identify weaknesses in the LTSS system that may be particularly severe for persons with dementia.
Review national and state strategies addressing dementia or LTSS policy.
Identify policy options from the perspective of a diverse group of stakeholders.
Evaluate the policy options.
Prioritize policy options by impact and feasibility.
USA: To Age Well, Walk
2014 - The New York Times
The following article was written by Gretchen Reynolds for The New York Times. Image of Mildred Johnston by Rob C. Witzel.

Regular exercise, including walking, significantly reduces the chance that a frail older person will become physically disabled, according to one of the largest and longest-running studies of its kind to date.


The results, published in The Journal of The American Medical Association, reinforce the necessity of frequent physical activity for our aging parents, grandparents and, of course, ourselves.

"For the first time, we have directly shown that exercise can effectively lessen or prevent the development of physical disability in a population of extremely vulnerable elderly people," said Dr. Marco Pahor, the director of the Institute on Aging at the University of Florida in Gainesville and the lead author of the study.

International: Interventions to increase influenza vaccination rates of those 60 years and older in the community (Cochrane review)
July 2014 - Study by Cochrane Database of Systematic Reviews

The following is from the HIIRC.

Many health authorities recommend influenza vaccination of older people. However, vaccination uptake in people aged 60 and older varies across countries, socioeconomic and health-risk groups. It is important to identify effective interventions to increase influenza vaccination uptake.

The aim of the Cochrane Acute Respiratory Infections Group systematic review was to assess access, provider, system and societal interventions to increase the uptake of influenza vaccination in people aged 60 years and older in the community.

The authors identified interventions that are effective for increasing community demand for vaccination, enhancing access and improving provider/system response
International: Tobacco use and dementia (World Health Organisation knowledge summary)
You need to be a member to read this article.
Read it online
or
become a member
.
Conferences - New Zealand
2014 Ageing and Spirituality Conference

28 August 2014 - Auckland, NZ

It's time to catch up and share a day of insight and discussion on perspectives of Ageing and Spirituality. Presenting a variety of cultural, religious and secular views on the spirituality of ageing, we have a great line up of speakers, with fascinating perspectives on this sensitive topic. Key note speakers include:
Elizabeth MacKinlay, Charles Sturt University, Canberra, researcher, author
Juliet Batten, Psychoanalyst, author
Le Vaotoga Dr Frank Smith, St John's Theological College
Please view the conference flyer to see the full conference schedule.

The Selwyn Centre for Ageing and Spirituality When:

Thursday, 28 August 2014, 8:45am – 4:15pm

Where

: The Theatre, Selwyn Village, 43 Target Street, Point Chevalier, Auckland 2014

To register simply complete

this registration form

, save it, then attach it to an email to

sarahde@selwyncare.org.nz

.

For further information or queries contact Dr Chris Perkins on (09) 849 9202 or email

chrisp@selwyncare.org.nz

.
The HOPE - Selwyn Knowledge Exchange for Research on Ageing
29-30 August 2014 - Auckland, NZ
Why:
Leading researchers share their research journey
Tips on starting your own research journey
Present your own research
Ideas forum

What are the research gaps in NZ?
Opportunity to develop your research ideas
Networking and collaboration
When: August 29-30, 2014. Start 1000 Friday, Finish 1300 Saturday.

Where: Tamaki Innovation Campus, University of Auckland, 261 Morrin Rd, St Johns, Auckland 1072

Who should attend: Students, fellows and researchers in any gerontology / ageing research, those interested in research opportunities in this field

Registration: Essential, no cost. Please fill out and send this registration form to mtodd@xtra.co.nz or rpadd@ihug.co.nz
New Zealand Association of Gerontology Conference


12-14 September 2014 - Dunedin, NZ

The 2014 Conference The Age of Ageing has an exciting programme planned including keynote presentations from Dr Judith Davey, Prof Philippa Howden-Chapman, Dr Norah Keating, Prof Ngaire Kerse and Dr Nigel Millar. There will be an interactive panel session on End of Life Care on the last day which will include Dr Richard Egan, Prof Grant Gillett, Dr Anna Holmes and Dr Hywell Lloyd.

There have been more than 50 concurrent presentations accepted and these will feature on the conference website programme page as presenters register.

There is now less than two weeks until the early bird registration rate ends on the 31st of July. Don't miss out, register today!
New Zealand Population Health Congress

06-08 October 2014 - Auckland, NZ

The New Zealand College of Public Health Medicine, the Public Health Association and the Health Promotion Forum warmly welcome your registration for the inaugural New Zealand Population Health Congress being held 6-8 October 2014 at the Aotea Centre, Auckland.

The Congress will be a major event in New Zealand's population health calendar this year. It is a chance for you to learn, discuss and debate advances in population health thinking and practice in areas such as child health, housing, nutrition, indigenous health and climate change.

The overarching Congress theme is 'Connecting Communities, Science and Policy' and the programme provides multiple opportunities to achieve this goal.
Dementia: the future is now
November 2014 - Rotorua, NZ
We have come a long way in the 30 years since the first Alzheimer's group was formed in New Zealand and the dementia community started to focus on helping people affected by dementia.

We are now at a watershed moment with exciting developments in research, diagnosis, prevention, support services and treatment options, both here and internationally.

The biennial Alzheimer's New Zealand conference "Dementia: the future is now" showcases these exciting developments and is a must attend for members of Alzheimer's NZ, people affected by dementia, health professionals, community, home based and residential providers, primary health care professionals, educators, researchers and policy makers.

Global Disability, Ageing & Healthcare Conferences Online Guide