Gerontology Matters
June 2014
The New Zealand Association of Gerontology
NZAG Membership 01 July 2014 - 30 June 2015

The Executive of the New Zealand Association for Gerontology Incorporated (NZAG) invites you to renew your membership for the year 1st July 2014 to 30th June 2015. NZAG's membership subscription for the coming year will be only $45.00 plus GST or $51.75 in total.

For your annual membership you will receive:
Ten emailed newsletters covering the latest news about NZAG, recent national and international research and upcoming conferences and events.
Access to the members-only section of the NZAG website.
Free access to regular webinars held in conjunction with the Australian Association of Gerontology.
Automatic membership in the International Association of Gerontology and Geriatrics, a premier international gerontological association with many conferences and workshops held worldwide.

Remember that NZAG members get a discounted registration for the 2014 NZAG conference to be held in Dunedin during September this year. This is a saving of $122 if you register before 31 July.

The Executive asks that you consider making a donation when paying your subscription to help NZAG to help meet its charitable objectives including:
To study ageing in all its aspects.
To promote and disseminate quality gerontological research.
To encourage and promote training and education in all fields of gerontology to the highest possible level.
Please find attached our invoice for your subscription and look forward to
your early renewal. Donations are eligible for a 33% tax deduction.
You can pay by any of the following methods:
Direct credit into the NZAG's Westpac bank account number
03-0259-0182456-00
By cheque sent to:
NZAG
PO Box 34-530
Birkenhead
Auckland 0746


Thank you for your continuing support, and we hope to see as many of you as possible at our 2014 conference in Dunedin.

Kind Regards,
NZAG Executive

A message from the President

June 15th marked the beginning of Elder Abuse Awareness Week in New Zealand. Elder Abuse Awareness Week is an internationally coordinated event aimed at increasing the awareness of abuse of older people. In New Zealand Age Concern is the main provider of a government funded elder abuse and neglect prevention service. It is well known that elder abuse comes in a variety of guises including physical, psychological, social, sexual and financial, or as a result of neglect. Interestingly while elder abuse and prevention services have been around for some time, the reporting of cases of abuse has significantly increased.

In a recent article in the Sunday Star Times, Robyn Scott the Chief Executive of Age Concern New Zealand identified an increase in reported cases of elder abuse to approximately eight referrals per day and over 2000 cases every year. Of the cases reported Age Concern identify that:
almost half of abused older people are over the age of 80 years
a third live on their own
approximately half experience a decline in health as a result of their abuse
three quarters of abusers are family members and of those half are the abused person's adult children
three quarters of abuse cases involve psychological abuse, for example threats and bullying
over half of reported cases involve financial abuse
15 -> 20% of reported cases involve physical abuse including assault.
I have been wondering whether the reason for the increase in reported cases of elder abuse is a result of more abuse occurring or whether it is because society's awareness of abuse of older people has increased? However I am not sure. Either way elder abuse remains a serious social, as well as health issue and the people most affected are older people themselves. As members of NZAG I believe we need to promote the rights of older people at all times. We can start this process by ensuring that older people themselves are visible and actively engaged in the key decisions NZAG makes about ageing.
Finally, in closing there are a number of excellent educational resources about elder abuse available for health and social service providers. By far the best available is Age Concern:
http://www.ageconcern.org.nz
.
Regards,
Stephen Neville
The International Association of Geriatrics and Gerontology (IAGG)
IAGG: Like to receive the IAGG Newsletter?

As an NZAG member, you are invited to register for the International Association of Gerontology & Geriatrics (IAGG) newsletter and stay up to date with international news.

You can register here for the International Association of Gerontology & Geriatrics newsletter or by sending your email contacts to IAGG contact@iagg.info
Opportunities for NZAG members
Call for Abstracts: IOF 5th Asia Pacific Osteoporosis Meeting

Submissions close 04 July 2014.

The 5th Asia Pacific Osteoporosis Meeting will be held in Chinese Taipei from November 14-16, 2014. Meeting themes include epidemiology of osteoporosis and burden in Asia, osteoporosis in men, secondary fracture prevention, horizon therapy and relation between muscle biology & clinical fragility as well as bone & diabetes.

Members of New Zealand Association of Gerontology are invited to submit their abstract for this meeting. This is a great opportunity to showcase their research at the leading educational and research forum for osteoporosis and related diseases in the Asia-Pacific region.
Accepted abstracts will be published in a supplement issue of 'Osteoporosis International'
Top ranking abstracts will be selected for oral presentations at the Meeting
Young Investigator Award valued at 1,000 USD, to 5 top ranked abstracts by authors 40 years of age or under
Information relevant to NZAG members
Member-Only Resources


Did you know: As a member of the New Zealand Association of Gerontology you have access to the member-only section of our website, giving you access to exclusive member-only news articles and blog posts. This section now newly includes webinar summaries and resources from the Australian Association of Gerontology.

View the latest posts: You must be logged in to view member-only content on the Gerontology website.
NZ: Elder Abuse Awareness Week
June 2014 - Age Concern

During the week of 15-22 June 2014, Age Concern ran a national campaign to raise awareness of elder abuse and neglect in New Zealand. The campaign ran in conjunction with Elder Abuse Awareness Day which took place worldwide on June 15th.



Age Concern, New Zealand's leading organization for older people, estimates elder abuse to be as big an issue as child abuse. Just like child abuse, it has to stop.





Each day Age Concerns around New Zealand receive an average of four calls about abuse or neglect. Age Concern New Zealand's Chief Executive says unfortunately this is just the tip of the iceberg.

She says elder abuse takes many forms: financial, physical, emotional and sexual. Neglect is also a form of abuse.

Age Concern tackles elder abuse on a number of fronts offering working with a number of agencies to support and empower older people, challenging ageist attitudes and representing older people in Government submissions.
NZ: Changes for nurse practitioners coming into effect on 1 July 2014
June 2014 - Nursing Council of New Zealand
On 1 July 2014 changes to the Medicines Act 1981 will come into effect meaning that nurse practitioners will become authorised prescribers as are doctors, dentists, midwives and optometrists. This change will mean that nurse practitioners will no longer be limited to a schedule of medicines and will be able to prescribe medicines relevant to their scope of practice and specific area of practice.

Nurse practitioners have been able to prescribe under designated prescribing regulations since 2002 but have been confined to a schedule of prescription medicines.
NZ: Association between dietary quality and mortality in older adults, a review of the epidemiological evidence
June 2014 - NZ Nutrition Foundation (NZNF) Committee for Healthy Ageing

The following is from the NZNF Committee for Healthy Ageing bulletin:

There has been some recent debate in the media about the value of high fat, low carbohydrate diets. Currently, this dietary pattern does not appear to have much credibility in the scientific literature, and it does not line up with the Ministry of Health Food and Nutrition Guidelines. These guidelines emphasise a prudent diet of plenty of vegetables and fruit, whole grain breads and cereals, low fat options of meats and milk products and a limited intake of saturated fats.

The review in the Journal of Nutrition in Gerontology and Geriatrics has evaluated 16 international epidemiological studies to assess the association between dietary quality and mortality in older people, and have concluded that generally, dietary patterns that emphasised whole fruits and vegetables, whole grains, low-fat dairy, lean meats and legumes and nuts were associated with lower mortality.

UK: Looking forward to later life, taking an early action approach to ageing in our society
Community Links

The following is from Community Links:

Unprecedented increases in life expectancy over the last century have not been matched with a clear understanding, across society, of what we expect from our newfound older age.


Government's approach is piecemeal and uncoordinated, driven by only the clearest looming liabilities (for example on pensions) or in response to crises (such as in social care). By reacting once problems have developed and badly managing crisis situations governments can incur great cost for little impact.

If, instead, public services, businesses, civil society and all of us as individuals were ready, both to take advantage of the opportunities and to successfully navigate the challenges of later life, we would experience a triple dividend – increased wellbeing, reduced costs, and increased contribution. This requires a new vision for later life. The report proposes some ideas that help illustrate what it might look like.

UK: Qualitative case study carried out in regards to care transitions for frail, older people from acute hospital wards within an integrated healthcare system in England
June 2014 - Study by International Journal of Integrated Care

The following is from the Health Improvement & Innovation Resource Centre:

This case study investigated "care transitions of frail older people from acute hospital wards to community healthcare or community hospital wards, within a system that had vertically integrated acute hospital and community healthcare services".

Four acute hospital wards and two community hospital wards were included in the study and the authors conclude from the results that "... vertically integrated healthcare system supported care transitions from acute hospital wards through removal of organisational boundaries. However, boundaries between staff in different settings remained a barrier to transitions, as did capacity issues in community healthcare and social care. Staff in acute and community settings need opportunities to gain better understanding of each other's roles and build relationships and trust".

UK: Call for new policy to reduce the risk of dementia
20 May 2014 - govt.uk
The following is from the UK Government website:
Action to tackle smoking, drinking, sedentary behaviour and poor diet could reduce the risk of dementia in later life alongside other conditions such as heart disease, stroke and many cancers, according to the U
K H
ealth Forum and Public Health England in a joint consensus statement published on the 20th of May 2014.
Fifty-nine organisations and experts from across the dementia and public health community, including practitioners and researchers, have signed the consensus statement which is accompanied by a corresponde
nce in the Lancet. The agreement, known as the Blackfriars Consensus Statement, highlights the need for a new national focus on dementia risk reduction. It was drawn up following a meeting held earlier this year by the UK Health Forum and
Public Health England (PHE) in Blackfriars, London.

The Blackfriars Consensus Statement says that the scientific evidence on dementia
risk reduction is evolving rapidly and is now sufficient to justify action to incorporate dementia risk reduction into health policies and to raise wider awareness about which factors can reduce the risk of developing dementia.
UK: World Obesity and Consumers International launch call for Global Diet Convention
May 2014 - World Obesity

The following is a report from World Obesity:

In May 2014 World Obesity Federation and Consumers International published a set of recommendations towards a global convention to protect and promote healthy diets. These calls are backed by Olivier de Shutter, Special Rapporteur on the Right to Food.

The report has been developed to encourage policy makers to build on the work of the United Nations to combat obesity and Non Communicative Diseases and calls for strong government commitment to introduce a number of legally binding policy measures designed to help consumers make healthier choices and improve nutrition security for everyone.

These recommendations reflect an established global consensus among countries, public health experts and NGOs that a comprehensive package of policy tools is needed to protect and promote healthy diets.

UK: Better Life for older people with high support needs, the role of social care
May 2014 - The Joseph Rowntree Foundation
The following is from The Joseph Rowntree Foundation:
The Joseph Rowntree Foundation has identified seven key challenges to be addressed for older people with high support needs to achieve a better quality of life. Social care has a key role to play in meeting these challenges.
Old age is not about 'them': it is about all of us
Older people are individuals and they are, as a group, becoming more diverse
Relationships matter to us whatever our age; we have a fundamental human need to connect with others meaningfully
Older people with high support needs have many assets, strengths and resources that they can also bring to the development and provision of services
Whatever our age or support needs, we should all be treated as citizens: equal stakeholders with both rights and responsibilities
The individual and collective voices of older people with high support needs should be heard and given power
We need both to innovate and improve existing models
UK: Transforming dementia care in hospitals
Royal College of Nursing
The following is from the Royal College of Nursing (RCN):

Between March 2013 and March 2014, the RCN worked with senior clinical nurse leads responsible for dementia care within nine NHS Trusts providing acute hospital care. The project aimed to improve the experience of care for people with dementia and their carers in hospital by enhancing clinical practice.

Many participants in the programme trained staff within their Trusts in various aspects of dementia care and were encouraged to evaluate this in practice. While it is difficult to measure outcomes for patients and family carers as part of routine practice, the majority of participating Trusts managed to do this using a range of measures.

USA: Scientists 'reactivate' Alzheimer's patients' memories
June 2014 - The New Zealand Herald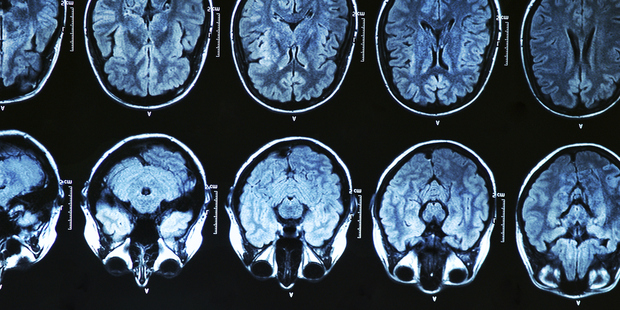 An article from The New Zealand Herald details the new study in America that is giving hope of a breakthrough in finding cure for Alzheimer's Disease.

Scientists in America are hopeful of a breakthrough in curing Alzheimer's, following a study that shows a way of bringing back the lost memories of dementia patients.
Researchers at the University of California, San Diego School of Medicine have erased and successfully reactivated memories in rats, offering hope that the same can be achieved with humans.
The study, published next month, is the first to show the ability to selectively remove a memory and then reactivate it. This is done by stimulating nerves in the brain at frequencies that are known to weaken and strengthen the connections between nerve cells, called synapses.
Ireland: NI draft home accident prevention strategy
The Department of Health, Social Services and Public Safety

The following is from The Department of Health, Social Services and Public Safety.

Falls in the home claimed the lives of 480 people in Northern Ireland between 2001-2011 and accidents in the home lead to significant injuries and hospital admissions. Northern Ireland Health Minister Edwin Poots has launched a public consultation on a draft home accident prevention strategy with particular focus on the under 5s and over 65s.

The consultation document can be accessed via the website. Responses must be recieved no later than 5pm on 9 September 2014.

Australia: Future housing and support needs of people with dementia
April 2014 - Gabriel, M., Stirling, C., Faulkner, D. and Lloyd, B.

The following is from Australian Housing and Urban Research Institute:

Over the past decade, dementia has gained prominence as a key health, aged care and social policy challenge. Dementia is predicted to become the leading cause of disability by 2016. Recent data analysis, estimates that 298 000 Australians had dementia in 2011, with the number of People with Dementia (PwD) expected to reach almost 400 000 by 2020. Like other first world nations, Australia's population is ageing due to the combined effects of longevity and decreased fertility. Consequently, prevalence of dementia is projected to increase into the future. PwD often have multiple health conditions and they rely heavily on health and aged care services. The Australian Institute of Health and Welfare (AIHW) data analysis indicates that total direct health and aged care system expenditure on PwD in Australia in 2009–10 was at least $4.9 billion, of which about $2 billion was directly attributable to dementia.

While there is a growing literature around managing dementia, to date, insight into the role of housing in supporting PwD and the planning and coordination of health and housing services has been limited. This project on the Future housing and support needs of people with dementia aims to address this gap, and will contribute to current national policy development and reform within housing and the aged care sectors through developing a more comprehensive understanding of the role of housing in facilitating a better quality of life for PwD.
Conferences - New Zealand
New Zealand Association of Gerontology Conference


12-14 September 2014 - Dunedin, NZ

The organising committee received a wide range of topics from workshops and mini-symposiums on oral health, spatial analysis for building aged care systems, publishing in scholarly journals, Maori health, and current community falls prevention programmes, along with many abstracts covering a range of subjects covered under our main themes. We are also pursuing funding to offset registration costs for students, care workers and community attendees. Don't miss out on what is looking to be an informative and exciting conference.

Early bird available before the 31st of July.
New Zealand Population Health Congress


06-08 October 2014 - Auckland, NZ

The New Zealand College of Public Health Medicine, the Public Health Association and the Health Promotion Forum warmly welcome your registration for the inaugural New Zealand Population Health Congress being held 6-8 October 2014 at the Aotea Centre, Auckland.

The Congress will be a major event in New Zealand's population health calendar this year. It is a chance for you to learn, discuss and debate advances in population health thinking and practice in areas such as child health, housing, nutrition, indigenous health and climate change.

The overarching Congress theme is 'Connecting Communities, Science and Policy' and the programme provides multiple opportunities to achieve this goal.
Dementia: the future is now
November 2014 - Rotorua, NZ
We have come a long way in the 30 years since the first Alzheimers group was formed in New Zealand and the dementia community started to focus on helping people affected by dementia.

We are now at a watershed moment with exciting developments in research, diagnosis, prevention, support services and treatment options, both here and internationally.

The biennial Alzheimers New Zealand conference "Dementia: the future is now" showcases these exciting developments and is a must attend for members of Alzheimers NZ, people affected by dementia, health professionals, community, home based and residential providers, primary health care professionals, educators, researchers and policy makers.

Global Disability, Ageing & Healthcare Conferences Online Guide

See a more comprehensive listing of conferences at our web site
For more information click
here.