School's Out for Summer: How to Make Learning Fun & Engaging During the Summer Months
June 2, 2022 at 12:00 p.m. CST

Guest Presenters:
Alexis Favela, M.Ed., BCBA, LBA and Amanda Hampton, M.Ed., BCBA, LBA
Burkhart Center for Autism Education and Research

REGISTER
EVENTS FOR PARENTS & PROFESSIONALS

Coffee and Chat: Avoiding the Disability Divorce
June 15 at 10 a.m. Central Time
Mad Coffee and More
8049 US-83, Abilene, TX 79602
Jamie Thomas | 325.450.2774 | regions14.15@prn@gmail.com
---
Parent Leadership Training
June 18 at 10 a.m. Central Time
The Domain 3274 S. 27th St Abilene Tx 79605
Jamie Thomas | 325.450.2774 | regions14.15@prn@gmail.com
---
Mental Health 101: Keeping Cool in Chaos with Rich Capodagli
June 24 at 6:00 p.m. Central Time
REGISTER
Meagan Sanders | 940.435.1222 | region9prn@gmail.com
---
Embrace Difference: Support Group
Guest Speaker: Deadra of Superior Health
June 28 at 10:00 a.m. Central Time
REGISTER
806.281.3925 | regions16.17prn@gmail.com
EVENTS FOR TEENS & YOUNG ADULTS

S.T.O.M.P. - Self-Advocates Taking On Mighty Projects
Summer Lovin': Dating & Relationships 101 with Dr. Wes Dotson
June 10 at 6:00 p.m. Central Time
REGISTER
Meagan Sanders | 940.435.1222 | region9prn@gmail.com
---
Youth Empowerment Young Adults Transitioning from High School
June 16 at 6 p.m. Central Time
University Church of Christ Youth Room
Jamie Thomas | 325.450.2774 | regions14.15@prn@gmail.com
---
S.T.O.M.P. - Self-Advocates Taking On Mighty Projects
Mental Health 101: Keeping Cool in Chaos with Rich Capodagli
June 24 at 6:00 p.m. Central Time
REGISTER
Meagan Sanders | 940.435.1222 | region9prn@gmail.com

---
Youth with disabilities need to be actively involved in planning for their own futures. Independent Futures that Work helps these youth learn, live, and work towards an independent future.
Check out the Independent Futures That Work website!
https://www.independentfuturesthatwork.com/
S.T.O.M.P.
Self-Advocates Taking On Mighty Projects
(the series)
June 10 & June 24
6:00 p.m. Central Time
This is a series for all young adults with disabilities, ages 14-26. Each interactive session we will discuss a different hot topic, empowering youth to live their best lives! All sessions will include games, prizes, and a lot of laughter!
REGISTER
Meagan Sanders | 940.435.1222 | region9prn@gmail.com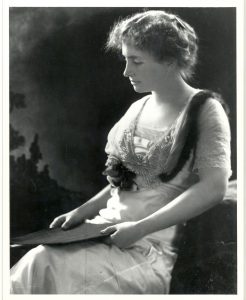 The aim of the Helen Keller World Conferences (HKWC) is to provide opportunities for persons with deafblindness to have their own forum to learn from others and have the possibility to share personal experiences of deafblindness. There are plenty of conferences where professionals in the field of deafblindness have the main role. HKWC is the only of its kind, organized at world level, where only people with deafblindness can share their own experiences with others in similar situations in other countries.

The first conference was held in September 1977 by "Committee on Service to the Deaf-Blind" of the World Council for Welfare of the Blind and have since then been held every 4 years.
Make a difference while shopping on Amazon!
Help generate donations for Partners Resource Network!
USEFUL READS
The Time to Elevate Tourette Awareness is NOW!
In the TAA's 50th Anniversary year, the need to accelerate our efforts for Tourette awareness has never been higher. From May 15 –June 15 there are several ways you can participate, locally, nationally, whether in person or virtually. IT'S TIME TO ACTIVE EVERY MEMBER OF YOUR COMMUNITY TO RALLY FOR TOURETTE!
---
Celebrating Deafblind Awareness Week!


Established in 1984, Deafblind Awareness Week is celebrated the last week in June, in honor of Helen Keller's birthday on June 27th. We celebrate all those who promote literacy for children who have a combined vision and hearing loss!
---
I'm a Black, Trans, Disabled Model — And I Just Got Signed to a Major Agency


My name is Aaron Philip. I'm 17 years old, I live in the Bronx, and I'm about to be a senior in high school! I identify as a gender-nonconforming trans woman who uses she/her pronouns. I also have cerebral palsy and use a motorized wheelchair to get around. As of September 1, I'm also one of Elite New York City's newest models, and am about to participate in my first season in New York.
---
Purdue's research into cause of Tourette syndrome gets $2.6M grant


Purdue research searching the cause and cure for Tourette syndrome will be further funded with a $2.6 million grant from the National Institute of Mental Health.Peristera Paschou, professor of biological sciences and associate dean for graduate education and strategic initiatives for the College of Science, is the primary researcher for further study on the syndrome.
---
LGBT People with Disabilities
July 26th marks the 29th anniversary of the Americans with Disabilities Act (ADA). The ADA is a civil rights law that protects people with physical or mental impairments that substantially limit major life activities from discrimination in all areas of public life, including jobs, schools, transportation, and all public and private places that are open to the general public.
---
4 Meaningful Ways to Celebrate Juneteenth with Your Kids 2022


A combination of the words "June" and "Nineteenth," Juneteenth was first made an official Texas state holiday in 1979, but since then, people have begun to honor the day (also called Emancipation Day) all around the United States.
Juneteenth is a day for African Americans to honor their culture and history, as well as a day for non-Blacks to learn more about this significant day in our country, including why it took over two years for the news to get to Texas and how freed slaves were treated as a result. Above all, it's a day meant for self-reflection, understanding the truths of the past and the realities of the present.
---
Navigating the Twists and Turns of Healthcare as a Trans Disabled Person
Statistics on the transgender community are hard to come by — we can't even agree on how many people in the United States are trans. We do know, however, that trans people experience significant health care disparities, particularly in the case of trans people of color. And the scant data we have suggests the incidence of disability is higher in transgender communities.
---
Game Design and Employment Summer Workshop
Are you interested in building skills that could help you work in the tech industry?
This program is for students ages 1421 on the autism spectrum who will participate in a research study and workshop at Tech Kids Unlimited.org, a non-profit education organization, during Summer 2022. The program will help us learn how to more effectively teach students who learn in different ways. Before, during, and after the program, students will complete surveys and answer questions about their goals and interests. Students in the study will earn a $50 gift card for attending the program in full, completing assessments, and providing necessary documentation.
Think College PSA - Nolan
Too often students with intellectual disabilities aren't encouraged to consider college for their future. At Think College, we want to change that.
We value and appreciate your feedback in order to improve our services, as well as the way we serve and communicate with you. Whether or not you are satisfied with the service you have received from us please let us know ❣

Please take a moment to answer a few questions and share your thoughts with us.
CLICK HERE TO TAKE OUR SHORT SURVEY