What's New at the Clinic?
The clinic will be closing it's local office at the end of the day August 19th, 2020 and going to a virtual practice format starting September 1st, 2020.
We now accept HSA Medical Cards!



Health Documentaries now showing in the waiting room!



Each day in the clinic we are now continually showing a variety of health documentaries for our patients to watch while they wait for their appointments. These include Fat, Sick and Nearly Dead and Forks Over Knives. More are being added as well.

KNOWLEDGE IS POWER
ARTICLES TO HEAL BY ...
BRONCHITIS

Natural Herbal Treatment of Bronchitis Without the use of Steroids or Other Drugs- Jim Spalding M.H.
Have you ever been unable to breathe well? What a desperate feeling! What an equally helpless and panicky feeling to watch as a small child or other loved one struggles to get breath to sustain life.
If you know what I am talking about you have probably been through the conventional route of treatments. Antibiotics, possibly inhalers, maybe even oral steroids like cortisone. Some people may wonder what is wrong with these conventional treatments.
Before getting into the natural herbal treatment of bronchitis, consider the regular drug treatments that are given. Medical textbooks say that you will find inflammation of the bronchial walls and/or spasm of the muscles surrounding the bronchioles when bronchitis is occurring. These can be brought about by infection or irritation to the area.
When we use antibiotics, we treat bacterial infection. If there is viral infection then antibiotics do no good at all. An antibiotic will not kill a virus. The antibiotic will also be useless if the bronchitis is due to an irritation - either chemical or allergic. Even if the condition starts with a bacterial infection, an antibiotic is not effective in getting rid of the inflammation or bronchial constriction. The only positive action of an antibiotic is to kill bacteria. Their side effects can range from mild digestive distress such a diarrhea, nausea, and vomiting to fungal infections, kidney damage, deafness, and even fatal anaphylactic shock. They are Russian roulette in a pill. I personally will not take them unless there is absolutely no other effective remedy for a situation. I have not found that situation yet.
Inhalers can be helpful as a temporary crutch in some types of bronchitis. They can contain a drug that relaxes the muscles surrounding the bronchial tubes or a drug that reduces the swelling in the wall in the bronchial tubes. They also have side effects including increased blood pressure, nervousness, tremors, headache, bronchospasm, anaphylactic shock, oral thrush infection, and weakening of the muscles of the larynx. These are only a few of the problems reported. Among all drug treatments for bronchitis, these are the least harmful.
Oral steroids such as cortisone are drugs that treat only the inflammation (swelling) in the walls of the bronchial tubes. They do not do away with the cause of the swelling. The side effects of these drugs would take a couple of pages. Among them are suppression of our own natural steroid production, disruption of the menstrual cycle, worsening of diabetes, acne, weight gain, fragile skin, depression, insomnia, osteoporosis leading to bone fractures, and so forth. In short, they can possibly ruin your health. There must be a better way!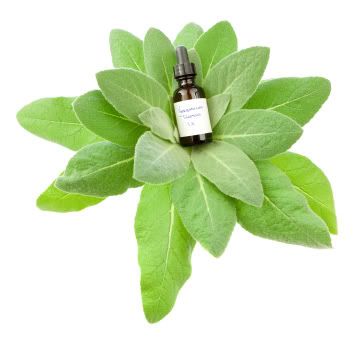 I am so relieved that there IS a better way. One of the best remedies of which I am aware is a tea made from a combination of Mullein and Lobelia in a 3:1 ratio. When you hear this story, you will be able to understand my gratitude to our Creator for these herbs.
A few months ago I found out that my little grandson - going on three- had been sick with bronchitis for at least three weeks. Two rounds of antibiotics later he was still suffering. Mama and Papa were getting very little sleep as he struggled to get his breath. Brothers and sisters were irritable because they weren't sleeping well either. My grandson looked bad. When I found out about this, I immediately went out to the farm and educated Mama on how to use these herbs. She did it. A tea of these herbs was made and applied to the chest. When I followed up with a phone call the next day I was told that he was breathing easily and all had slept better!
I hope that this makes life better for someone you love.
At the clinic this time of year we get so many questions about vitamin D we thought it might help to include a small article about how easy it is to actually get enough of this important vitamin.

by Jo Francks MH

An important part of Dr. Christopher's Incurables Program is the sunbath. He recommended that you "take a sunbath each day in the nude and not through glass but in the direct sun." There are two types of ultraviolet light from the sun, UVA and UVB rays. UVA rays are longer and penetrate deep into the skin to produce a dark tan. When in the sun too long they cause wrinkles and sun spots. UVB rays are shorter and cause the skin to burn. They are also the only rays that make vitamin D. Vitamin D is actually a steroid and is a powerful antioxidant. It is an important nutrient in preventing cancer including skin cancers. It is important for proper immune function and to prevent autoimmune diseases. It helps with proper brain function, diabetes prevention and is needed for absorption of calcium and phosphorus.

"Only allow two minutes on the front and two minutes on the back the first day. Then add two minutes front and back each day, but no more." You should never stay in the sun long enough to get burned. The body stops making vitamin D once the skin starts to turn pink. When SPF sunscreen is applied it stops vitamin D production and may make you more susceptible to some skin cancers.

"The sun is the world's greatest doctor but must be used by building up the exposed time in the sun gradually so as to not burn." The best time for vitamin D production from the sun is 11:00 am until 1:00 pm or when the sun is the brightest. That is when the UVBs are most direct. They are not as effective when they come in at an angle and they are easily filtered out by smog, pollution, fog, clouds and windows.

"If it is a cloudy or cold day, use a sunlamp, but do not allow a burn." The best source for vitamin D is from natural sunlight, but in the winter, it is not possible to get adequate amounts of vitamin D from the sun. Sunlamps or tanning beds are another option and some provide both UVA and UVB rays for vitamin D production.

Most salon tanning beds are calibrated to produce about 95% UVA light, but there are some that will produce both UVA and UVB rays. The same caution should be used with a tanning bed as with sun exposure and they can safely produce vitamin D in the winter months. Dr. Michael Holick of Boston University has shown that vitamin D produced by UVB radiation from a tanning bed maintains longer lasting and more consistent levels of vitamin D than taking vitamin D supplements. Dermatologists have found that tanning makes the skin give off endorphin's which improve feelings of well-being and make you feel happier.
AUTUMN RESOLUTIONS

by Doreen Spackman MH

Summer has been busy! Hopefully it has been full of fun, family, friends, gardens, projects around the house, and building great memories. Here in Utah it's autumn and everyone is getting back into school whatever age they are. We get to enjoy the harvest from our gardens and the leaves are starting to change their colors from vibrant green to yellow, gold, orange, and red, it's beautiful and breathtaking!
This time of year I like to make "New Season Resolutions." It just seems to be a natural time to let go of things in life that are not serving or helping us and begin some new habits. Research has shown it takes 21 days to create a new habit and 90 days to create a new behavior. Autumn is a wonderful time of year! Let's take a moment and think about it… When attending school- we expect our children, grandchildren or ourselves to learn and exceed in certain skills or abilities. When we plant our gardens- we expect to be able to go out and enjoy the harvest (unless the deer, birds, or rabbits get to it first). We would never consider going out to our yard or garden to pick a delicious tomato, a fresh cucumber, or crisp apple if we had never planted the seed, plant, or tree beforehand.
The same principle applies to all other areas of our life. Just like seeds, our thoughts or ideas are small beginnings but have the power within them to produce a bountiful harvest when nourished with water, sunshine and good soil. Moving our seeds of thoughts and dreams to reality takes consistent effort on our part. First we need to water the seed by acting on the thought or idea, the sunshine is writing a list each day of at least 10 things we are thankful for, and the good soil are our positive thoughts about our self and what we are striving to achieve.
What would you like to grow? Perhaps you would like to learn a new skill or enhance one you already have, build a better relationship with someone, eat healthier, try one of those recipes you've been gathering, maybe a hobby you once had or have wanted to do that you put aside, or maybe it's letting go of something negative to make room for what you really want in life…the list could be many pages long. Write your list of up to 10 items and then pick 1 you will start this week. Write how you will accomplish it. Then go and do it! As positive thoughts come to you act on them! Now of course in our garden there are those noxious weeds of negative thoughts (you don't deserve this, you're not good enough, life is okay, why change now?). As these negative and limiting thoughts come up write them down and then shred, burn, cut up or crumple the paper and get rid of it just as you would the weeds from your garden. That way the seeds that you have planted can receive the full nutrients from the soil, or in other words, your full and deserving attention. Don't let those noxious weeds have a place in your garden of life. Plant the seeds of your dreams and help them to grow.
"And in the whole of your daily activities, you must achieve a varied and harmoniously-blended whole; fresh air, sunshine, exercise, work, song, prayer, reading, meditation, recreation, etc.; and when this is successfully implemented and practiced the salutary miracle will take place in you–a great and creative zest for living will surge from within, to bless yourself and mankind. "(Dr. Christopher's School of Natural Healing Basic Course, vol. 2)
I would love to hear about your Autumn Resolutions!
Have a Happy and Healthy Day!

William can walk again
by Tatia Nelson, BS Psychology, M.H.
The first time I met young William, he was 3 years old with a smile as bright as the sun that simply melted my heart; I'll never forget it. He used a walker to move around and carried a look of envy when he saw other children running at play. His disabilities kept him from being able to move like them. His mother, Angeline, had come to me asking how to use herbs to further his progress in healing. In asking her to tell me William's story, this is what she said:
William was born the afternoon of May 12, 2006, weighing 9 lbs 12 oz. He was a healthy boy, yet we knew his body would not be perfect. Previous ultrasound readings predicted that Spina Bifida would send him immediately to surgery following his delivery in order to place his spinal nerves into his spinal column that failed to close properly during early development. Myelomeningocele was the type of Spina Bifida he had developed in the L4 region of his spine. This type simply meant his body suffered a more severe situation that would leave William paralyzed from the lower back down, supposedly with no hope of him ever walking.
To make matters worse, the delivering doctor dropped William at birth, resulting in considerable injury to the back of his head. The outcome? Cerebral palsy, a condition marked by impaired muscle coordination due to the scar tissue development at the base of his skull from his injury. His doctor's prognosis did not include any hope of ever walking. Yet with both physical challenges before him, a desire to run freely seemed to burn bright within William's heart! I knew William had the faith necessary to realize the miracle he sought. I knew someday he would walk.
After hearing her son's story, I educated Angeline about possible herbal protocols over the following months. She then decided on a program for him. William's legs were very atrophied with limited circulation, so she began to massage nutrients directly into the skin. The practice of massage is known for helping circulation and thus help nourishment to flow to massaged tissues. The massage oil she chose was an herbal mixture including three potent Dr. Christopher formulas: 4 oz of the Complete Tissue & Bone Massage (BF&C) oil, 2 oz of the Deep Heating Cayenne oil, and 1 oz of the Ear & Nerve extract. The BF&C oil was chosen for its nourishing properties, the cayenne oil for its stimulating properties, and the nerve formula for his strong nervines, which simply described are food for nerves. These were mixed into one bottle for easy application. She began massaging the combined solution into his legs once or twice daily. The Ear & Nerve Formula was also given as directed under his tongue for a while. I informed her that nerves take a while to grow and regenerate, so persistence is most helpful when feeding nervous tissue.
After about four months of massaging with the combined formulas and following the "Mucusless Diet", William could feel bowel movements for the first time. This meant he could feel nerve sensations below the waist! Angeline used a catheter to drain his bladder several times a day and he began to feel those procedures too. She more excitedly continued massaging the formula into his legs. Soon thereafter, I received a call from her and could hear William crying in the background. I immediately asked what was wrong. She said, "He stubbed his toe". I remember replying with sympathy, "I'm sorry to hear that, he must hurt". She then repeated, "No Tatia, HE STUBBED HIS TOE!" I then understood the significance of her strange enthusiasm… William could feel his toe for the first time!
Angeline continued to switch to more and more natural methods with William's routine, while continuing his daily massages. She additionally used the Complete Tissue & Bone syrup for him internally, the Kid-e-Mins, and Kid-e-Calc for nourishment. She switched him from prescription Miralax over to Kid-e-Reg to help his bowel movements and regularity. She decided to use Kid-e-Dry and probiotics in place of an on-going antibiotic prescribed to catheterized patients. She fed him green smoothies and steered him away from refined sugars and other depleting foods. She also used Kid-e-Well for his illnesses.
On February 16, 2011 William took his first three steps, having no help to accomplish this great task! He did it! We now look forward to the day he will walk everywhere he goes with no supportive equipment. He progressed from crawling, to using a walker, to crutches, and now pulls himself up and can steady his path near walls and furniture. On May 12th, 2011 we celebrated William's fifth birthday! Happy Birthday William…you can finally walk! Someday we may see William breezing by in a race with such strong running legs that other children may envy his abilities!
Cinnamon
This article focuses on an aromatic plant whose use dates back thousands of years. The medicinal uses of cinnamon have been known for centuries; the most well-known variety is "cassia cinnamon" that offers the most curative properties.
According to Ayurveda, it works to treat a large range of respiratory, digestive, and reproductive illnesses. It is widely used in chocolate and coffee, and is really quite delicious. Learn much more about the medicinal uses of cinnamon below.
Characteristics of Cinnamon
The tree that produces cinnamon is perennial and can measure up to 50 feet tall. It has a double bark and very aromatic branches. Its natural habitat is in Southern India or in Sri Lanka, but it is now also cultivated in other warm climates. Cinnamon comes from the inner bark layer of the tree. It provides us with a large amount of calcium, potassium, vitamin A, carbohydrates, fibers, vitamin C, iron, magnesium, and phosphorus.
The use of this aromatic is very old, since the age of the Egyptians, according to the drawings on the pyramids. It was imported from China 2,000 years before Christ, and was used to embalm mummies. Later, in Greece and Rome, it was used to improve digestion. Studies show that it was, together with cardamom and pepper, the first species to be used in the Mediterranean region. It appears in the Bible several times and in the Orient, it is said that it began to be used in the year 2,700 B.C.. In India, it is also over 1,000 years old.
Its use in the West was related to the wealthy upper class, as it was very expensive. In the Middle Ages, the Genoese and Venetians sold it through the Muslims. In the 19th century, it began to be cultivated in other areas of the world, and today, it is commonly consume with coffee or chocolate.
The Medicinal Uses of Cinnamon
We can say that this aromatic has many different uses due to its properties and benefits. Its internal use helps the digestive, respiratory, circulatory, and reproductive systems:
Digestive system: due to its carminative, antiemetic, and antiulcer properties, it stimulates salivation and gastric juices. It is used in cases of aerophagia (avoid excess of flatulence by drinking one tablespoon of cinnamon stick per liter of water), difficult digestion (consume a teaspoon of the powder before meals), acidity (sprinkle over foods), lack of appetite (drink a tea with one tablespoon of cinnamon stick per liter of water before meals), and vomiting (sprinkle a quarter teaspoon of powdered cinnamon over foods).
Respiratory system: Due to its expectorant, antibacterial, and antiinflammatory properties, it is used in cases of bronchitis, colds, and cough (drink two drops of essence in a cup of warm water with a tablespoon of honey).
Cirulatory system: It has an antithrombotic properties as well as helps prevent sclerosis, as it improves blood circulation. It works to treat problems in the toes and hands caused by the cold, and it is very effective in treating chillbains (drink several cups of infusions with a tablespoon of cinnamon stick per liter of water).
Reproductive system: It is good for counteracting menstrual pains and to regulate the period (drink as a tea prepared from a tablespoon of cinnamon stick), it is a great aphrodiasiac, it stimulates the libido, and helps in cases of erectile dysfunction (drink a tea with half a tablespoon of cinnamon in a cup of water).
External Uses of Cinnamon
The diverse preparations that can be bought or made at home serve to treat many illnesses that are related to fungi and bacteria. For example:
Vaginal infections: It neuteralizes Candida Albicans. Make a wash with the liquid that results from an infusion of a liter of water and a tablespoon of crumbled cinnamon stick.
Fungus on the feet or nails: Soak your feet in an infusion of two tablespoons of cinnamon stick dissolved in some liters of warm water.
Respiratory infections: Gargle an infusion of cinnamon to treat tonsilitis, laryngitis, and pharyngitis.
Mouth sores: Make a mouthwash with the tea of half a teaspoon of cinnamon per cup of water.
Bad breath: The components of cinnamon block the development of bacteria from leftover food particles. Gargle with a mixture of several tablespoons of this aromatic in a liter of water.
Other Benefits of Cinnamon
The tradition of Chinese medicine that in addition to the medicinal uses already mentioned, cinnamon's properties can be used to treat:
arthritis
osteoarthritis
aches due to cold
kidney problems
blood circulation
inflammatory disease
diarrhea
diabetes
indigestion
Counter-indications of Cinnamon
Due to its hot and spicy properties, it greatly stimulates blood circulation, and is therefore prohibited for those people with problems with clotting or a tendency to bleed. Its consumption should also be either avoided or carefully limited in pregnant women. In doubt, always consult a physician; although it is a natural herb, it can have undesired effects on the body.
Kibbeh Nayyeh (Raw Kibbeh)
1 cup raw brazil nuts
1 cup raw peanuts
Pinch salt, to taste (optional)
1 teaspoon pepper plus extra, to garnish
1/2 teaspoon cinnamon
1/2 teaspoon cumin
1 onion, finely chopped
2 tablespoon olive oil
1 teaspoon mint
1 mint sprig, for garnish
1/2 cabbage, shredded and tossed in olive oil
What you do:
1) Combine nuts in the food processor and process until the mix forms a light fluff. Add salt, 1 teaspoon pepper, cinnamon, onion, olive oil, and mint. Pulse until uniformly mixed and a moldable dough forms.
2) Form kibbeh into football-shaped balls, and dehydrate for up to 8 hours or until the kibbeh do not crumble apart and can hold their shape well.
3) Serve over a bed of the cabbage tossed in olive oil. Drizzle with my remoulade sauce once plated.
Source of recipe: Traditionally served with the Lebanese mezze (appetizer course), this dish can be served raw or cooked and traditionally uses lamb. Here is a tasty raw version of this dish...
15 minutes, Cooking time: up to 6 hours
Ingredients
7 small fuji apples
juice from 1/2 lemon
1/4 and 1/2 teaspoon cinnamon
1 cup dates
1/8 teaspoon lemon zest
1 raw pie crust recipe (see below)


Roughly chop 5 apples and pulse them in the food processor until they are in tiny pieces. Pour the lemon juice and 1/4 teaspoon cinnamon over them and dehydrate them on low for a few hours. In a blender blend 2 finely chopped apples (add to the blender first), 1 cup dates, 1/2 teaspoon cinnamon, and 1/8 teaspoon lemon zest to make an apple sauce. Mix the applesauce and the dehydrated apples in a bowl. Pour the mixture into a piecrust. Refrigerate for at least two hours.

Basic Almond Raw Pie Crust

1 and 1/2 cups raw almonds*
1 cup pitted dates
1/4 teaspoon cinnamon
1 teaspoon virgin coconut oil (optional)
1 vanilla bean seeds scooped out (optional)

Process almonds in a food processor with the s blade until a coarse almond flour. Add the dates, coconut oil, and cinnamon to the food processor and process with the s blade until the mixture forms dough. Press the dough into a pie pan. *For a crispier crust you can soak the nuts and then dehydrate them before using.
Laughter Is Good Medicine