KNOWLEDGE IS POWER
ARTICLES TO HEAL BY ...
Fortunately, a person can heal themselves–and their loved ones around them–with herbs and natural treatments. As Dr. Christopher proved so often with his Incurables Program, even dreadfully sick people can heal themselves.
Dr. Christopher told story after story about sick people he helped with simple remedies, simple treatments. For example, a man and his wife brought their daughter to Dr. Christopher's office in Salt Lake. This young lady was the sickest, saddest-looking person he had seen in a long while. She had met a young man who came to love her very much, and he wanted to marry her. But she refused, saying it wasn't fair to him, being in her condition, so anemic and sickly. He told her that he loved her enough to marry her and take care of her under any circumstances.
She was in a very serious condition, so they put her on the three-day cleanse and Mucusless diet . She took extra cups of red clover combination tea, and drank a minimum of one pint of grape juice a day, chewing each mouthful. When she could, she took even more. She also ate plenty of raisins and grapes in addition to the juice. She used the yellow dock as a tea, and soon she began to show improvement. She exercised adequately, being careful not to overdo it, and changed her diet from mucus-forming food to the Mucusless diet, having lots of salads and fruits, emphasizing as much raw as possible. She used the female corrective and hormone-estrogen formulas, and she also used the vaginal bolus and yellow-dock combination in the slant board routine. She showed improvement from the very beginning.
The parents had brought her to Dr. Christopher in the spring, and by fall they sent him an invitation to her wedding, because she had cleaned up her system and was very happy to get married. She was living a new life, healing it herself by following through on Dr. Christopher's instructions.
First, it is important to understand that urinary tract infections will most likely happen if your diet is not great. Be sure you are eating a lot of fresh fruits and vegetables because they are full of powerful antioxidants that will help you keep from getting an infection, or if you have an infection it will help you fight it.
Next, be sure your hygiene is very good (bath or shower daily).
You should also take some herbal formulas that Dr. Christopher put together. The first one is his Kidney Formula (two capsules three times a day) and Cranactin (one capsule three times a day).
You don't want antibiotics – they will prolong the problem.
Garlic and onions will help to kill the infection as well.
Finally, be sure you are only wearing natural fibers (such as cotton).
Following this program should clear a urinary tract infection up in a few days.
One of our readers, Sally, heard that we were going to do this article and sent this to us:
"This is remedy that should be added to the urinary track article. It is a folk remedy that has been around for ages and it truly works.
3 T. RealLemon Juice
1 t. Baking Soda
1 c. distilled water
"Relief will occur very quickly. It can be taken more than once the first day, and once a week until completely well."
How to Treat Shock
by Kurt King, Master Herbalist

Shock is a serious condition of a severe circulatory collapse. Most often it is caused by extreme blood loss, or traumatic injury without any blood loss.
The symptoms of shock to watch for are clamminess of skin, washed-out look, rapid weak pulse, low blood pressure, shallow rapid breathing, nausea and vomiting. Also watch for partial or complete loss of consciousness.
A state of shock can be induced by people with fear in a minor injury. In every accident follow as if shock could occur and treat as if it could occur even up to several hours later. Shock can be more serious than the injury.
If a person is conscious or unconscious:
1) Administer 1 dropperful of Cayenne Tincture under the tongue, followed by Shepherd's Purse tincture, 1 dropperful under tongue (to normalize circulation).
2) Lie the person flat on their back, with legs and thighs elevated.
3) Make sure the person is warm – replace any wet clothing. A person in mild shock can still produce body heat. A person in severe shock loses the ability to produce any body heat. When this happens, no amount of clothing will help to restore body heat. Hypothermia and irreversible shock then takes place, and the person can die. In severe shock, external heat needs to be applied. The best heat source is from another person, one or more, to come in contact skin to skin in sleeping bags (like a cocoon) with the person in shock. Internally, keep administering Cayenne Tincture and Nettle Tincture to improve circulation and produce internal heat. All future heat loss to the person in extreme shock should be avoided.
Dr. Christopher had this advice for Shock:
Follow the standard first-aid techniques for shock, keeping the patient quiet and warm, and giving liquids if possible. The herbal shock formula, containing one cup of warm water, 1/8 cup honey, one tablespoon apple cider vinegar, and one teaspoon cayenne, works reliably to help bring a person out of shock. The Bach Flower Rescue Remedy works quickly, though subtly, for shock. Massage the feet and hands to help bring circulation to needy areas of the body.
THE TOOTH TRUTH
For millenniums people have practiced interventive dentistry starting with tooth pulling, wooden and metal replacements, mercury compounded fillings, root canals, and th
e one attempt at prevention, fluoride, which ends up destroying the very enamel it was supposed to protect. Do modern dentists fulfill a useful purpose today? Absolutely, they are wonderful technicians and save people from a lot of suffering. However we need to ask, is there something better? Of Course there is something better!


To find true health for our teeth we need to look at the facts. Humans and their pets get tooth decay, all other animals do not. You will not find tooth decay in nature. You will not find gorillas, wolves and lions, out in the wild, flossing and brushing their teeth! Nor do you see them crowded in dental waiting rooms, waiting for treatment. Yet they keep all their teeth until they die. While their counter parts, our cats and dogs, have the same diseases that we have, including dental disease.


Knowing this important fact, we now need to examine the differences between us and gorillas, and our pets and their wild counterparts. The main difference is obvious. Gorillas and other animals in nature have never been spotted sitting around campfires cooking hot dogs and marshmallows and washing down their S'mores with colas and other sugary beverages. Yes, dental health is all about environment. We have developed an environment where our dental health has deteriorated over centuries and continues to deteriorate currently.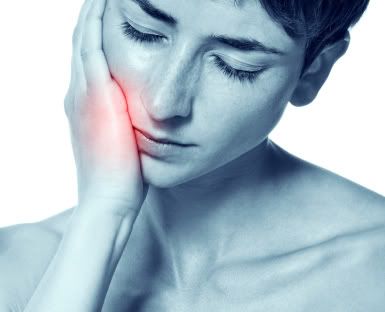 In comparing our situation and the reality of nature, we can observe that wild animals eat their food raw while we "civilized animals" eat our food cooked (processed). If wild animals get food stuck between their teeth, the enzymes, inherent in all food, breaks it down. Enzymes are destroyed, starting at 118 degrees and are non-existent after exposure to temperatures above 140. To illustrate the importance of enzymes, let me relate my own observations with those who live vegetarian lifestyles who also suffer multiple cavities. Vegetarians can eat fresh raw apples, every day of their lives, and these raw apples will never cause decay. Yet if they eat a lot of dried apples it can rot their teeth out. It is interesting to note that even though dried apples are not cooked, and retain their enzymes; these enzymes are inactivated when dried, because they require a watery environment to function. Therefore the concentrated sugar from the apple stuck between the teeth causes tooth decay.


So, if we have blown it by not practicing prevention and we now have cavities, are there natural treatments? Of course there are and they have been around for centuries. Since they are "alternative" and not promoted by the current system, they are not well known. Let me relate my personal preference for a natural program to deal with cavities.
First, stop feeding the bacteria. No sugar, white flour or dairy, this is the minimal you can do. The optimal is no refined food.

Then, remove the offending bacteria. This is accomplished by flossing and then brushing with Dr. Christopher's tooth powder (all tooth pastes are counter- productive).

Next thoroughly rinse with water, and then orally take one spoonful of a good quality olive oil or coconut oil. Swish this oil between the teeth around the mouth and gums for 10 minutes. Do not swallow this oil, for it is attracting the bacteria in the mouth and cavities, which become trapped in it. Spit this out into a lined waste basket rather than in the sink as to not clog the plumbing.

Then orally take two droppers full of Dr. Christopher's X-Ceptic extract and swish it between the teeth for three minutes and then swallow it.

Next stretch out a cotton ball and soak it in X-Ceptic extract, which is then placed between the gum and cheeks. This is left in until the next time you eat. After eating, the entire procedure is repeated.

When the bacteria are destroyed, the pain is greatly diminished. To totally be free of pain, the damage caused by the bacteria needs to be repaired, including the rebuilding of tooth and enamel. This is accomplished with consuming one quart per day of Dr. Christopher's BF&C bulk herb decoction. It should be sipped and swished throughout the day.
Many clients have reported back with successful experiences using this routine. I personally have experienced tremendous reduction of tooth pain, and have witnessed the miraculous repair of bacteria caused cavities.
YARROW
By Rebecca Henkins, M.H.
Having been a lover of everything herbal since I was a small child, I have always been an avid collector of herbal books and plants.
In order to learn more I saved money and enrolled in the Master Herbalist course through the School of Natural Healing. In my first year I was still using allopathic methods to treat myself and my husband. I wasn't secure enough to actually try some of these things, but still I read and I began to grow some of the herbs we learned about.
One day I wandered into a little herb store and found a yarrow plant. I took it home and planted it in a huge pot. As it grew and flowered it spread to fill the whole pot and then began creeping into other pots as well. I harvested my first blossoms and dried them, unsure what to do with them yet, but I knew they had uses for colds and flu.
Soon thereafter I became ill with the latest, serious flu epidemic circulating about the hospital where I worked as a nurse. I had read about the cold sheet treatment, and while I didn't have all the supplies to do it, I figured doing something was better than doing nothing (and certainly better than taking more chemicals to try and rid my body of a bug that was there because of all the chemicals in my system). I took my yarrow and made a potent pot of hot tea.
I wanted to make sure my body had a chance to fight well so I used the heat bath and added a tablespoon of ginger, mustard and low BTU cayenne. The water was as hot as I could handle. I drank the tea of yarrow and I stayed in as long as I could. I had no sheet so I rinsed off in cool, tepid water and wrapped up in flannel pajamas and tucked myself into bed.
I slept well that night, and when I awoke my night clothes were dry but they were colored pink, brown and yellow!! I rinsed off and got dressed and headed to work drinking only juices the rest of the day. Not having followed the cold sheet treatment to the detail I was very pleased and surprised at how effective the tea and bath alone had been. I was well and everyone else I knew was sick for days to weeks. Over the next year, whenever I felt like I was coming down with something, back into the hot bath with mustard, ginger and cayenne I went, and a huge glass of yarrow tea as well.
At times I didn't have yarrow tea, but had yarrow in capsules and I would take up to ten capsules and drink a huge glass of water with it. I even took my yarrow on trips with me! I began using more and more herbs and became more and more convinced of their usefulness. As I have learned to trust myself and my own guidance from within, I have started relying on herbs first.
Dr. Christopher recommended you take yarrow with elder flowers and peppermint when you are feeling sick. Here is his recipe:
Cold/Flu Brew
2 1/4 teaspoons Elderflower blooms
2 1/4 teaspoons Yarrow flowers and leaves
1 3/4 teaspoons Peppermint
1/4 teaspoon Stevia (your choice)
2 1/4 teaspoon Echinacea leaf
3 cups of distilled water
Place all herbs except Peppermint in water, cover and simmer for 10 to 15 minutes. Take off heat then add Peppermint. Steep this for an additional 10 minutes. Strain off herb and throw away. Drink up to 3 cups daily as needed. Keep tea in refrigerator. This blend is comforting and healing during the misery of colds and flu. It helps remove toxins and heat from the body. It fights viral infection and acts as a decongestant.
Raw! Raw! Teriyaki Veggies with Wild Rice
1 day 15 minutes, Cooking time: 5 minutes
Vegetables and rice:
1/2 cup wild rice
stir fry mixture (I use broccoli, napa cabbage, red and green peppers, mushrooms, zucchini, peas, onions), chopped Sauce:
2 tablespoons soy sauce or nama shoyu (raw transition food)
1 tablespoon olive oil
2 teaspoons agave nectar (substitute, if desired)
1 garlic clove
1/2" piece ginger
1 teaspoon lemon juice (3 teaspoons orange juice for "orange chicken" flavor)
1. Place rice in bowl, and fill bowl with water to cover the rice. Let soak over night. Rinse in the morning, soak again for 4-5 hours, rinse again. It should now be soft to the bite.
2. If not soft to your liking, soak another 5 hours, then rinse and let air dry while you make the rest of your dinner. I have done this cycle for up to four days and the rice is still good. It has this wonderful earthy smell. I like mine a tad chewy.
3. Now place all sauce ingredients into food processor and process. Place vegetables in a bowl, and pour sauce on top; mix. You can now place rice on a plate and top with veggies, or
4. Pour the veggies with sauce on to a nonstick sheet for your dehydrator and dehydrate at 110 degrees F for 5-10 minutes. This really helps the veggies to soak a little flavor in and soften a tiny bit. When done, just pour onto rice and enjoy!!
This is a great recipe for someone who has never tried raw, or someone you are trying to convince that it is not all salads.
Source of recipe: I invented this.
1/2 cup pumpkin puree
2/3 cup vegan vanilla ice cream
1 1/4 cup soymilk
1/3 teaspoon cinnamon
Pinch nutmeg
Vegan whipped cream
1) Blend pumpkin, ice cream, soymilk, cinnamon and nutmeg together. Pour into mugs and garnish with vegan whipped cream.
Enjoy!
Laughter Is Good Medicine