8/1
- Laura Stahley, Susan Keeney, Rebecca Smith
8/2
- Marialena Robles, Larry McIntosh, Jamie Kompkoff
8/3
- Brittany Cabello
8/4
- Ann Hilton, Ruth Gibbs, Charles Nalen, Pamela Abbott, Michelle Evans, Vance Shires
8/5
- William Yi, Dolores Gard, Sarah Rennie
8/6
- Jenette Vlasoff, Yanira Morales-Alvarez
8/7
- Nikole Alexander, Mollie Good, Melissa Woodgate, Marsha Livingston
FEATURE PHOTO OF THE WEEK
Sighted on the Sound this week:
Arctic Tern, Bald Eagle, Black Bear, Black-Legged Kittiwake, Cormorants, Dall's Porpoise, Harbor Seal, Loon, Orca/Killer Whale, Pigeon Guillemot, Puffins, Sea Otters, Stellar Sea Lions, Long Tailed Jaeger
CLICK HERE to visit the Stan Stephens Cruise website
ALASKA SMOKED SALMON CAPRI SALAD
Brought to you by
Get world-class gourmet salmon caviar and smoked salmon from Solomon Falls, right here in Valdez.
Visit
Solomonfalls.com
, stop by 1815 Loop Road or call 835-4874.
Salad Ingredients:
1 package (7 to 10 oz.) salad greens: mâche or spinach, arugula, spring greens or chopped romaine
1 jar (14 oz.) quartered marinated artichoke hearts, reserving liquid
1 cup canned hearts of palm, cut in 1/2-inch slices
8 oz. Alaska Smoked Salmon, chunked
1 avocado, pitted, peeled and sliced/chunked
CLICK HERE FOR FULL RECIPE
VCS HIRING AN ADMINISTRATIVE ASSISTANT TO THE SUPERINTENDENT/SCHOOL BOARD
Valdez City Schools is looking for an Administrative Assistant to the Superintendent/School Board. Starting pay is $22.76/hour. This is a full-time, year round position with benefits. If interested, please submit a classified application to Brenda Kimble at the District Office. Position closes Tuesday, August 9 at noon.
CLICK HERE
for more information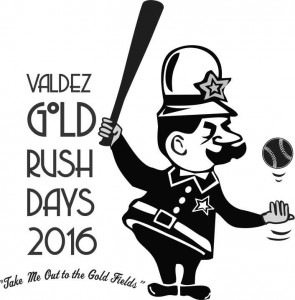 August 3rd – 7th
CLICK HERE
to see all things Gold Rush at kvakradio.com
EVENT FLYERS


Click links below for more information.
Event Descriptions
Ice Cream Social
YOU CAN BE FEATURED IN THE MAGAZINES
Do you have an awesome shot of your Alaskan fishing or hunting trips? Fish Alaska and Hunt Alaska want to show it off in the
Fishing for a Compliment
and
Hunting for a Compliment
sections of their magazines. Whether it's your halibut, salmon, or moose, all Alaska fish and game will be considered. Email submissions, including name, location, time and where you're from, to
russell@fishalaskamagazine.com.
VALDEZ RAVN VOICE COMPETITION THIS THURSDAY
The Valdez Ravn Voice will be showcasing incredible talent on
this Thursday, Aug 4th at 7:30pm.
*FREE Admission * Civic Center*
Local talent at its best as our contestants compete in this vocal event. Celebrate Goldrush Days by cheering for your favorite contestant at the
Ravn Voice.
VALDEZ SOFTBALL ASSOCIATION
COED Softball Scores from 7/27/16
Crowley (8) vs. SilverBay (14)
Kekambas (4) vs. Hooligans (17)
Crowley (11) vs. SilverBay (15)
Harris Sand & Gravel (22) vs. Hooligans (8)
FINAL COED League Standings
#1: Harris Sand & Gravel 9-4
#2 (Tie breaker determined by point differential): SilverBay 8-5
#3 (Tie breaker determined by point differential): Crowley 8-5
#4: Hooligans 5-8
#5: Kekambas 2-10
Upcoming Events
Wednesday, August 3rd
- COED League Championship Mini-Tourney (
Harris Sand & Gravel vs. SilverBay
): Best 2 out of 3 games – First game starts 7pm @ Gold Fields – Please come out to watch!
Wednesday, August 24th
– End of Season One Pitch Tournament, Association BBQ, & General Membership Meeting – Free to VSA Players & Friends – 7pm @ Gold Fields