PWSC Commencement
VALDEZ MUNICIPAL ELECTIONS TO BE HELD THIS TUESDAY


BE THE FIRST TO KNOW THE RESULTS
This week, KVAK will send out a Special Edition E-News with the results of the Valdez Municipal Election. Check your inbox to see who will be serving Valdez.
Polling Locations
Precinct No. 1 - Valdez Teen Center
Precinct No. 2 - Valdez City Council Chambers
Precinct No. 3 - Robe River Fire Station
SUMMARY OF BALLOT PROPOSITIONS AND SAMPLE BALLOT AVAILABLE HERE
VALDEZ FLY-IN THIS WEEKEND
The 13th annual Valdez Fly-In and Air Show will be held
this Friday, Saturday and Sunday
at the Pioneer Field Airport.
CLICK HERE FOR SCHEDULE
See Flyer HERE
KVAK QUESTIONS VALDEZ MUNICIPAL ELECTION CANDIDATES

Read complete City Council / Mayor Candidate responses HERE
and
Read complete School Board Member Candidate responses HERE
VALDEZ CITY COUNCIL CANDIDATES
Each candidate was asked the following:
What experience do you have with budgeting, investments, and finance?
SEE FULL CANDIDATE RESPONSES HERE
(alphabetically by last name)
DOUG DAVIES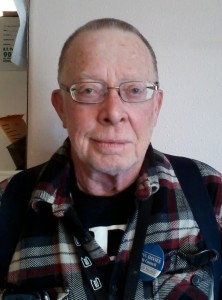 My degrees are in accounting and industrial management. As a maritime consultant I have had intense experience in contract development and administration of multi-million dollar projects. I have always worked to deliver the product on time and at or under budget, the vast majority of the time successfully!
READ MORE
DENNIS FLEMING
My experience working with budgeting and finance include managing multi million-dollar maintenance budgets while working with SERVS. My responsibilities included establishing the budget annually and managing it throughout the fiscal year. I was also responsible for managing projects, making sure they were completed on time and within the budget allocated.
READ MORE
DAVID JONAS
I have taken several financial based courses during college. I manage my own small business here in town which calls for continuous detailed budgeting and tons of planning and negotiating.
READ MORE
CHRIS MOULTON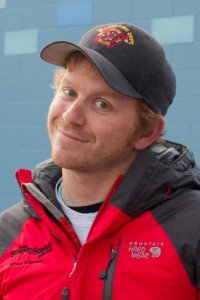 Currently, I am the Chairman of the Audit Committee and sit on the Valdez Permanent Fund Committee. I have been through multiple budget seasons with different city managers, finance directors, and council members. These experiences have greatly grown my understanding of governmental finances.
READ MORE
DARREN REESE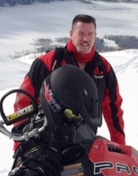 My budgeting experiences start with being a production manager for Lincoln Plating Co. I managed a zinc plating process that included annual budgeting for chemicals, employment, and equipment updates as a percentage of the total sales generated by the line. This meant I had to track and forecast all costs to what the income would be for my lines. READ MORE
JIM SHIRRELL


I hold an MBA from Atkinson Graduate School at Willamette University and have 30 years of work experience in the commercial business sector with the banking, oil and mining industries. I have served on the Valdez Permanent Fund Committee for approximately 15 years. Over the last 20 years have served on the Valdez City Council 5 terms that translates to 10 budgeting cycles. READ MORE
NATE SMITH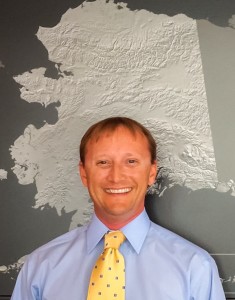 Nate's professional background managing primarily firm-fixed price Federal Government contracts within the 5 to 7million dollar range will lend the insight needed to make appropriate and decisive decisions as a councilman. Under his contract management and on-site supervision these projects continually came in under budget and on time. READ MORE

CANDIDATE FOR MAYOR
RUTH E. KNIGHT
I understand and have been involved in the budgeting process at both the city level and in schools for over 25 years in different roles. I was an elected councilperson in Valdez and Wrangell. These communities have a permanent fund investment portfolio with which I am both familiar and comfortable.
READ MORE
VALDEZ CITY SCHOOL BOARD MEMBER CANDIDATES


Each candidate was asked the following:
What experience do you have with budgeting, investments, and finance?
SEE FULL CANDIDATE RESPONSES HERE
MELISSA COCKERHAM


From 1997 until 2008, I was a small business owner that set up banking relationships between business owners and Elevon information systems. These banking services included equipment sales and leasing of terminals so the business owners could accept credit and debit cards from their customers.
READ MORE

JOE PRAX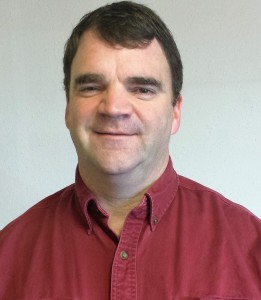 As the owner of The Prospector these are issues I deal with daily and the experience ties directly to the schools. The board oversees the budget and clear financial understanding is crucial to the continued success of the schools. We are blessed with the strong support from the city for the schools, we need to make sure that these funds are used most efficiently.
READ MORE

ERICA SHIRK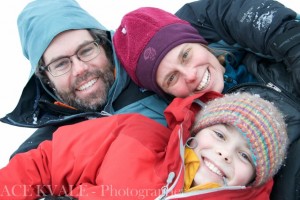 I run my family's finances and have worked on investing our assets. Many years ago I owned a snowboard and skateboard shop in Boulder, Colorado. I helped, with partners, to run the books on that business. While at the Waldorf School in Denver, I managed a budget for the science curriculum.
READ MORE

ALAN SORUM
Candidate did not Return Survey



Do you know that you can find an extended community calendar on our website? CLICK HERE to visit