Another week has hurtled by, and if you've been patiently waiting for the latest bits and pieces that are mostly about atheism and/or Ireland, here they are. No need to wait a whole week, of course: we have a website and all that social media malarkey (links at the bottom) that are updated far more more frequently. But if you want it all in one place on a Sunday evening, I'm your man.

- Derek Walsh, Editor



News
Blasphemy (again)
Last Monday, Michael Nugent was a guest on Niall Boylan's show on 4FM, discussing the government's proposed referendum to remove the reference to blasphemy from the constitution. You can listen to his debates with Christian callers and with Imam Ibrahim Noonan.



Calendar
Upcoming Events

All events are free and open to everyone unless otherwise stated. Listing is not necessarily an endorsement. Listings sorted alphabetically by county, then chronologically.
Dublin

Tuesday 14 October, 7:30 pm, The Workman's Club, Wellington Quay, Dublin 2 (map)
Dublin Atheists in the Pub. A monthly informal get-together hosted by Atheist Ireland, with a different invited speaker each month. The speaker for October is Marie O'Connor, the Chairperson of Survivors of Symphsiotomy. Facebook event page

Saturday 18 October, 6:30 pm, The Lord Edward, 23 Christchurch Place, Dublin 8 (map)
Dublin Skeptics in the Pub: October Social. Facebook event page

Saturday 25 October, Wynn's Hotel, Abbey St., Dublin 1 (map)
Atheist Ireland Annual General Meeting. Details to be announced.

Galway

Sunday 26 October, 1:00 pm,

The Cottage

Bar,

76 Salthill Road Lower, Galway (

map

)


Secular Sunday Brunch. A family-friendly social event. Meetup event page
Limerick
Wednesday 15 October, 8:00 pm, Absolute Hotel, Sir Harry's Mall, Limerick (map)
The
Mid West Humanists
will meet. (Ask at the hotel reception for a card key to get up the lift to the meeting, which is usually on the third floor.) The Mid West Humanists are now on
Facebook
and
Twitter
.
Waterford
---
Observances

12 October
Freethought Day

13 October
International Day for Natural Disaster Reduction

15 October
Global Handwashing Day

16 October
World Food Day

17 October
International Day for the Eradication of Poverty
---
This Week in History

Anniversaries of momentous events in atheism, science, skepticism, secularism and human rights, plundered shamelessly from Wikipedia and other sources.

12 October

1979: The Hitchhiker's Guide to the Galaxy, the first of five books in the comedy science fiction series by Douglas Adams, is published.

13 October

1917: The "Miracle of the Sun" is witnessed by an estimated 70,000 people in the Cova da Iria in Fátima, Portugal.

---
Birthdays

15 October
1844: Friedrich Nietzsche (d. 1900). German philologist, philosopher, cultural critic, poet and composer. He wrote several critical texts on religion, morality, contemporary culture, philosophy and science, displaying a fondness for metaphor, irony and aphorism.

18 October

1980: Rebecca Watson, American blogger, founder of the Skepchick blog and co-host of The Skeptic's Guide to the Universe podcast.
Opinion
Material collected from the Irish atheist blogosphere and beyond; used without permission, compensation, liability, guarantee or implied endorsement.

How Many Catholics Are There In Ireland?
by Robert Nielsen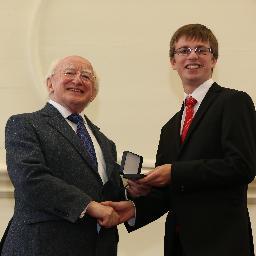 Now this question probably seems a bit pointless for a blog. Can't you just Google the answer and be done? According to the 2011 Census, 3,861,335 people or 84% of the population of the Republic described themselves as Catholics. This figure is often used to describe Ireland as a Catholic country and to defend the role of religion in Irish society, ranging from Church control of the vast majority of schools, whether abortion should be kept illegal or the religious references in the Constitution (if you don't know, the opening line is: "In the Name of the Most Holy Trinity, from Whom is all authority and to Whom, as our final end, all actions both of men and States must be referred"). But if Irish people are overwhelming Catholic, then it seems obvious that Ireland would have a strong Catholic ethos.
The problem is that few Catholics are actually Catholic. Sure most people will call themselves Catholic, but when actually asked about religion, surprisingly few actually hold Catholic beliefs or practice their religion. Read more

The Quest To Find The Real Islam
by Cyril Butler
An Irish perspective on the now infamous debate featuring Sam Harris and Ben Affleck on last Fridays episode of Real Time with Bill Maher.
A self-declared army of god marches through the harsh desert of what one day would become Iraq and Syria. The scorching sun and imminent risk of death through disease, exhaustion, starvation or by falling at the end of a sword is no deterrent for this rag tag militia of relatively inexperienced fighters. Their confidence is more than justified. A belief in martyrdom and new founded religious zeal will work in their favour. Within the space of a year this band of fighters will swell in numbers from about 13,000 to over 100,000 and bring the most powerful armies in the world to their knees. The year is 632 and Abu Bkr has become successor to the founder of one of the world's newest religions. The Islamic Caliphate (spiritual & political homeland) would largely survive the next 1300 years in various forms before being quashed by the fall of the Ottoman Empire and the Turkish Republic would be born in 1923. Read more

Pope Francis is a Pope of the global South, with good PR in the global North
by Michael Nugent
Pope Francis is a Pope of the global South with good PR in the global North. He is conservative on sexual morality issues, though diplomatic about it. He is progressive on social issues, such as the plight of the poor. And he is theologically regressive, talking frequently about the devil and endorsing an organisation of exorcists.
But the future of Catholicism will be shaped more by world demographics than by the personality of Pope Francis. Religion thrives most where people are focusing on survival values. Two in every three Catholics now live in the global South, mostly in Sub-Saharan Africa, Latin America and South-East Asia.
So Pope Francis has to appeal to Catholics with very different values. In the North, Catholic claims about reality are increasingly seen as unbelievable, and Catholic claims about morality are increasingly ignored. In the South, Catholics are more likely to believe in miracles and exorcisms, to be conservative on sexual issues, and progressive on social justice issues. Read more

Media Watch
News and views from Ireland and around the world

Ireland
World