It's Sunday so here's what you've been waiting for: your weekly helping of news, views and useful information for the discerning atheist. Enjoy!

- Derek Walsh, Editor


News

Submission on Civil Rights
Atheist Ireland has made a written submission to the Seanad Public Consultation Committee on Ireland's obligations under the International Covenant on Civil and Political Rights, arguing that the Irish state is failing to fulfill these obligations with respect to atheists and religious minorities. Read it here

Dublin Regional Group
The first meeting on setting up a Dublin regional group for Atheist Ireland was held last week. There has been a great response to this so far. If you are interested getting involved, email the Dublin co-ordinator Ashling O'Brien.
Ashling is currently looking for speakers for Atheists in the Pub, so if you would be interested in speaking or have suggestions for who should be invited to speak, let her know.
If you are in another part of the country and interested in setting up or getting involved with a local group, contact our Regional Officer Kevin Sheehan

Do we need God for morality?
A recent Pew study shows that most people polled in 40 countries believe so. Michael Nugent of Atheist Ireland debated this assertion with Church of England theologian Elaine Storkey, Catholic theologian Tina Beattie, and poet and theologian Padraig O Tuama, on BBC Radio Ulster's Sunday Sequence this morning. Listen here


Calendar
Upcoming Events
All events are free and open to everyone unless otherwise stated. Listing is not necessarily an endorsement. Listings sorted alphabetically by county, then chronologically.

Clare

Sunday 6 April, 12:00 noon, Rowan Tree Hostel, Harmony Row, Ennis (map)
Secular Sunday Brunch. A family-friendly social event.

Dublin

Saturday 5 April, 12:00 noon – 2:00 pm, GPO, O'Connell St., Dublin 1 (map)
Brendan Maher and friends will be outside the GPO with a stall promoting atheism, secularism and humanism. Email Brendan if you want to help or for further information.

Sunday 6 April, 4:00 pm, Buswell's Hotel, Molesworth St., Dublin 2 (map)
Monthly meeting of the Humanist Association of Ireland.

Galway

Monday 24 March, 8:30 pm, McSwiggans Bar and Restaurant, Woodquay, Galway (map)
Galway Skeptics in the Pub #76. Facebook event page

Mayo

Saturday 12 April, Knock Shrine, Knock (map)
Galway Skeptics Special Event 001 - Day Trip to Knock. Facebook event page

---

This Week in History

25 March
1811:
Percy Bysshe Shelley is expelled from the University of Oxford for publishing the pamphlet
The Necessity of Atheism
.
---

Birthdays

26 March


1941:
Richard Dawkins. English ethologist, evolutionary biologist, and writer. Author of twelve books including
The Selfish Gene
,
The God Delusion
and
The Magic of Reality
and former Professor of the Public Understanding of Science at Oxford University.

28 March
1942:
Daniel Dennett. American philosopher, writer and cognitive science. Author of a number of books including
Darwin's Dangerous Idea: Evolution and the Meanings of Life, Breaking the Spell: Religion as a Natural Phenomenon
and
Intuition Pumps And Other Tools for Thinking.

29 March
1824:
Ludwig Büchner (d. 1899). German philosopher, physiologist and physician who became one of the exponents of 19th century scientific materialism.
Opinion
Material collected from the Irish atheist blogosphere and beyond; used without permission, compensation, liability, guarantee or implied endorsement.

Ireland's Fluoride Debate: A Tale of Superheroes, Conspiracy theories, and Scientifically Illiterate Politicians
by Cyril Butler
The recent appearance of Aisling Fitzgibbon's cartoon comic superhero alter ego "The Girl against Fluoride" and an impending court case challenging the practice of fluoridating Irish water reveals pseudo-science, fiction and mass hysteria that would be more befitting of a script for a Marvel comic book story.

Bogeymen, government conspiracies and a plot to poison our water are foiled by a sexy caped superhero who restores our precious water supply and brings the evil villains to justice.

Read more

Ireland, since 1984: "But to you it's just history"
by Donal O'Keeffe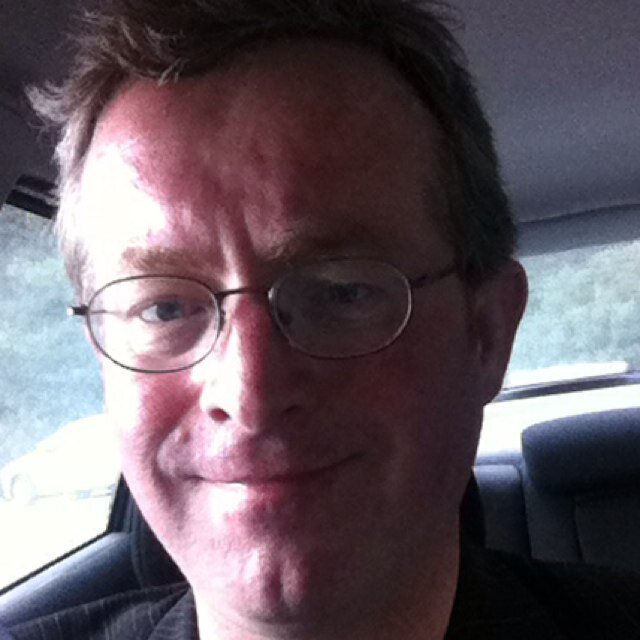 Sometimes I feel very old. Which I personally think isn't very fair, mainly because on the inside I usually think I'm about 28 or so. But that said, there's no escaping the fact that on the outside I'm very much not. And, if I'm honest, I'm getting less 28 on the inside by the day too.
Anyway.
What's put me thinking this way was Vincent Browne's Irish Times column on the Garda Whistleblowers saga a while back. There has been, Browne wrote, (and it's worthreading), "a history of malpractice and persistent abuse of legal powers given to An Garda Síochána, abuse aided by some Garda commissioners and ministers for justice who seemed, at times, to have wilfully ignored clear evidence. It was aided further by a cynical media, eager to retain 'inside lines' to Garda tip-offs, and aided also, at times, by a compliant judiciary".
Read more

Oh woe to woo
by datbeardyman
If the anti-fluoride people had come to me and argued that forced mass medication is a heinous imposition, I would have signed up immediately. Especially if they had used words like 'heinous' and 'imposition.' If they'd then gone on to use the word 'Orwellian' I'd now be flogging a calendar featuring my big bare belly and a very small fig leaf. Yes, fluoride made my willy tiny.
I'm big on saying no to being told what to do by those who have the power to tell me what to do. It's rational to be suspicious of power. Look at what the powerful do with power, the bad bastards that they are. Of course if I'm being really reasonable I'd have to admit that I don't like people with power because of my conflictual relationship with my father. But as I won't accept anyone as having the power to deny me the right to base my entire belief structure on unresolved oedipal issues, I shall continue as is.
Read more

Forgetting Fred Phelps
by Bock the Robber
The Westboro Baptist Church must rank among the vilest movements that America produced. You're on safe ground denouncing these nutcases whose most famous slogan is God Hates Fags.
A church, consisting largely of a single extended family, rejected by the broader Baptist movement for its insanity, somehow managed to become America's most hated family, and with good reason.
Read more
Media Watch
News and views from Ireland and around the world

Ireland
World