I have quite a busy week ahead, as not only am I in the final stages of moving house but I've also been selected for jury service, and,

unlike some people

, (see News section below) I didn't think of a clever way of avoiding it. Also, to be honest, I quite like judging people. Anyway, despite being incredibly busy I will be making time to attend Aron Ra's appearance in the Davenport on Tuesday evening (see Calendar section). And you should too. Unless you've got something better to do. And, be honest, you probably don't.

- Derek Walsh, Editor



News

Submission to UN
Atheist Ireland has sent a submission to the UN Committee on Economic, Social and Cultural Rights, which will be examining Ireland in June about its human rights obligations under the International Covenant on Economic, Social and Cultural Rights.
Atheist Ireland has already sent a submission to this Committee while the Committee was preparing a List of Issues to examine Ireland on. The Irish State has now responded to that list of issues, and this is Atheist Ireland's response to the State's response. Read more

SIPO Registration
Atheist Ireland has registered with SIPO, the Standards in Public Office Commission, as we are a body that seeks to influence public policy. We have also written to the Standards Commission asking them to ask the Catholic Church, the Humanist Association of Ireland, and the Iona Institute to also register with them.
One of Atheist Ireland's policies is to promote integrity in public life, and an end to the nod-and-wink approach to Irish politics, where we are expected to ignore religious discrimination by pretending it doesn't exist, and where the law can be ignored or fudged to mean whatever people want it to mean. Read more

Guest Post
On 27 March, a student at Dundalk IT called
Nadia Williams
, published a
blog post
that earned very widespread media coverage in Ireland and beyond. Nadia's piece described
unwanted proselytising
from the college and the story was described in national newspapers, such as the Sunday Times under the title
"Atheist Student Prays for Peace from College Chaplains Emails"
.
Atheist Ireland is grateful that Nadia has kindly agreed to write a follow-up piece and her guest article titled "Small Foxes" is on our website.

Touched by His Noodly Appendage
Atheist Ireland's Meath Regional Officer Emmett Vaughan has been in the news after being excused from jury service. Under current guidelines, priests or ministers of any denomination can be exempted from jury duty. Emmett decided to exploit and expose this inequality by registering as a minister in the Church of the Flying Spaghetti Monster. Emmett explained his reasons in an interview on Today FM
Blasphemy Petition
Atheist Ireland has presented Taoiseach Enda Kenny with an open letter asking him to hold a referendum to remove the offence of blasphemy from the Irish Constitution. We have put the letter on change.org in the form of a petition that you can sign. Over 2,000 people have already signed.
Calendar

Upcoming Events

All events are free and open to everyone unless otherwise stated. Listing is not necessarily an endorsement. Listings sorted alphabetically by county, then chronologically.

Clare
Dublin
Tuesday 21 April, 7:30 pm, Davenport Hotel, Lower Merrion St, Dublin 2 (map)

Aron Ra will be speaking to Atheist Ireland on "How Religion Harms Education". Aron Ra makes videos promoting science education in an area where creationism is often promoted even in public schools. As Texas State Director of American Atheists, he is an activist for secular politics in a heavily religious environment. Meetup event page. Facebook event page
---
Observances

22 April
Earth Day

23 April

Openly Secular Day
A celebration of secular people opening up about their secular worldview, and an opportunity for theistic allies to show their support for secular friends and family.



24 April
World Day for Laboratory Animals

25 April
DNA Day
---

This Week in History
Anniversaries of momentous events in atheism, science, skepticism, secularism and human rights, plundered shamelessly from Wikipedia and other sources.

21 April

1992: The first discoveries of extrasolar planets are announced by astronomers Alexander Wolszczan and Dale Frail. They discovered two planets orbiting the pulsar PSR 1257+12.

25 April

1953: Francis Crick and James D. Watson publish "Molecular Structure of Nucleic Acids: A Structure for Deoxyribose Nucleic Acid" describing the double helix structure of DNA. |

2003: The Human Genome Project is completed two and a half years earlier than expected.

---
Birthdays

20 April

1963: Aubrey de Grey, English gerontologist and author

23 April

1858: Max Planck (d. 1947). German physicist, Nobel Prize laureate

1901: E. B. Ford (d. 1988). English geneticist

Opinion
Material collected from the Irish atheist blogosphere and beyond; used without permission, compensation, liability, guarantee or implied endorsement.

Pseudoscience Gone Toxic: A Tribute to Fiona O Leary and her exposure of Genesis 2 Church in Ireland
by Cyril Butler
The human cost of pseudoscientific thinking and general mistrust of scientific authority is never far from the news. Our innate recalcitrance when it comes to questioning our fundamental beliefs and how and why they are derived in the first instance is one of the biggest threats we face as a species. Mark Twain once said "It's easier to fool people than to convince them that they have been fooled."
Last Thursday RTEs Prime Time investigates documentary exposed the sales tactics of the so called Genesis 2 Church. The founder of this Church is Jim Humble, a former member of the Church of Scientology. According to its website the Genesis 2 Church claims to be non-religious and welcomes people from all walks of life. The Genesis 2 Church is no ordinary Church. Read more

An Atheist Reads The Bible
by Robert Nielsen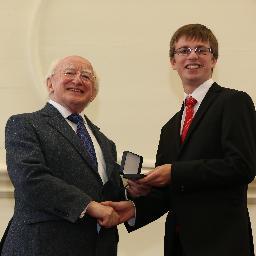 The Bible is probably the most influential book on Western civilisation and is the foundation of the world's largest and most powerful religion. It also has had a major influence on the laws, cultures and traditions of the West, even down to many names and sayings that come from the Bible. However, the Bible is one of those books that is frequently talked about but rarely read, even by religious people. This leads to a great deal of confusion about the nature of God, religion and society in general. The few who do read it are mostly Evangelical Christians and read it from a biased angle that cannot view God as anything less than perfect.
As an Atheist, I hope to offer a different and more critical view. Unlike most, I will not accept everything I read as true or justifiable, but instead examine whether or not the Bible can really be described as "The Good Book". Read more

They Do Not Care About The Children
by Geoff Lillis
Over the coming weeks every household in Ireland will receive a leaflet entitled "7 Great [sic] Reasons To Keep Marriage As Is"
One of the groups listed as sponsoring the endeavour is "Marriage Diversity". It shares a name with an American group who consider the natural variety of human sexuality an abhorrence and something to be 'cured'. The stated aim of the organisation is to oppose same sex marriage. They own both www.marriagediversity.com and www.marriagediversity.org and would not have been easily overlooked while choosing a name for an anti marriage equality group.
Visitors to these sites will find very vile lie ever told about those who do not share my sexuality. (See 'gay marriage facts' if you are strong of stomach.) It pains me to quote from them, but I feel it best to share a tiny sliver of their slanders rather than have you wade through the morass. Read more


"We'll do the interfering around here," leader of Iona Youth Movement warns Twitter
by Bock the Robber
You have to hand it to the Ionanists. They might have no sense of irony, but they're still a superb comedy act.
We'll do the interfering around here, Ben Conroy warned Twitter Ireland's MD Stephen McIntyre after he told a conference attended by Enda Kennny that a Yes vote would be good for Ireland's image.
Apparently outraged at another private company muscling in on Iona's patch, Ben wondered if Kenny would be so happy to see Twitter commenting on other political issues. It set a precedent, seemingly, of foreign companies trying to influence Irish voters. Of course, that's where Ben is being a tad economical with the truth since his mother Breda must surely have told him about Iona's long-standing relationship with Tom Monaghan, founder of American multinational, Domino's Pizza. Read more


Media Watch
News and views from Ireland and around the world

Ireland
World