Join Recycling Advocates at the Lucky Lab!
Thursday, October 2, 2014 from 7:00 PM - 9:00 PM
Members, donors and friends are invited to Recycling Advocates' Annual Meeting at the Lucky Lab in Multnomah Village on October 2nd. Doors open at 6:30pm, the meeting begins at 7pm.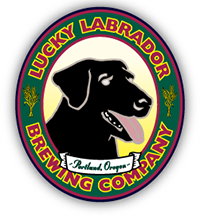 Meet, mix, mingle, network and chat with like-minded people!

Share creative ideas for reusing, recycling & reducing waste

- bring your favorite tips, we'll post them on our blog/Facebook page!

Learn more about Recycling Advocates "Hold the Bag" campaign, including volunteer opportunities for Master Recyclers.

Hear from our guest speaker Cindy Correll, who will be talking about

Reuse Alliance's latest initiatives, including

their

reuse collection pilots and Repair PDX. (See Cindy's bio below)

Free gifts, and t

he

first beer and slice of pizza are on us!
Attendance is free, but registration is required - click here to register.
Call or email with any questions: 503-777-0909 or info@recyclingadvocates.org.
(Did you know that the SUN powers the brewing at Lucky Lab? Read about it here.)
About our Annual Meeting Guest Speaker Cindy Correll

Cindy Correll is the Reuse Alliance Oregon Chapter Coordinator and has been working over the past two years to bring together local government, nonprofits, reuse businesses and individuals to promote reuse in the Portland Metro area.
She is on the Reuse Alliance Board of Directors, an organizer of Repair PDX and the Marketing Manager for the Portland, Beaverton and Vancouver Habitat for Humanity ReStores.

Cindy began a life-long interest in reuse as a child when she accompanied her grandfather on trips to the dump to rescue lawnmowers, boat motors, bikes and anything else that could be repaired and used or sold for some extra cash. For the past five years, she has been promoting the value of reusable materials and encouraging individuals and businesses to donate usable items to the ReStore instead of tossing them away.

Her newest love, Repair PDX, lets her help others find joy in fixing repairable items and extending their useful lives. Cindy has a Bachelor of Science degree in Business Management and Leadership from Marylhurst University, is a Master Recycler and a graduate of Reuse Alliance's Master Reuser program.
Come and meet Cindy on October 2nd at the Lucky Lab!


Recycling Advocates is a member of EarthShare Oregon, a nonprofit that allows employees across Oregon to support nearly 80 of the best environmental organizations here at home, and coast to coast.


If you work for the State of Oregon, the federal government, Kaiser Permanente, NW Natural, PGE, or one of more than 100 employers (http://earthshare-oregon.org/campaigns/workplace-partners), you can make one-time or regular donations from your paycheck – just by signing up once a year. It's simple and easy.

Please contribute today through EarthShare to restore our forests, reduce landfill waste, develop clean energy, protect threatened land, and safeguard our streams. When you do, you're not only protecting Oregon's environmental legacy, you're inspiring others to share in that responsibility.

If your workplace does not offer EarthShare Oregon, establishing a partnership is easy. EarthShare staff will work with your employer to set up a program that meets your company's needs.
Join Campaign Coordinator Katie Allen at the Green Dragon Bistro and Pub on September 23rd @ 6:30 to 7:30ish to talk about what we've learned from Summer outreach at Downtown and neighborhood food cart pods (for instance, did you know that many pods lack even basic recycling facilities?) and how we can apply these lessons in the future.

September 23rd @ 6:30pm

Green Dragon Bistro and Pub,
928 SE 9th Ave
Portland, OR 97214
Help us plan the next phase of our Hold the Bag Campaign!
RSVP Katie at
kteallen @gmail.com
if you know you can make it - or just show up if you find you're available! We would be happy to hear your insights.
Join Recycling Advocates this Fall with our Hold the Bag initiative and earn Master Recycler payback hours.



14 Billion

.

That's the number of single-use plastic bags it's estimated that California stores will distribute to shoppers this year. That's down from a staggering

30 billion

in 2006, before many CA cities and towns enacted local restrictions on them.


A statewide ban on single-use grocery bags passed the California Assembly on August 28th, and Gov. Brown has publicly stated that he plans to sign it.




After the governor signs the bill into law on September 30th it will ban single-use plastic grocery bags statewide, starting in July 2015 for large grocery stores, pharmacies and other retailers that sell food. It will take effect at smaller markets, convenience stores and liquor stores a year later. Stores must charge a minimum of 10c for other kinds of bags – paper, or durable, reusable bags.



Less than 3% of single-use plastic bags are recycled. Most end up in the landfill, where they take up to 1,000 years to degrade (they remain toxic even then). Others, as the California bill's sponsor Senator Alex Padilla said "…not only litter our beaches, but also our mountains, our deserts, and our rivers, streams and lakes." Many make it to the ocean where, mistaken for food by seabirds and mammals, they kill tens of thousands of turtles, seals, birds, and whales every year.


Congratulations California on this Momentous Win for the Environment!