Introducing Maxwell, a mysql-to-kafka binlog processor. Zendesk couldn't find a pre-existing solution that quite fit their needs, so they engineered their own.

Sharding Pinterest: How we scaled our MySQL fleet. "

Pinterest is the largest human curated interest graph in the world... Great! Now make it scale!"



The origin of "Assertion Failed" errors in MySQL. You might know how to address a crash, but where does that crash come from? Here's an explanation for "Assertion Failed" errors.

Advanced Query Tuning in MySQL 5.6 and MySQL 5.7 Webinar: Q&A. This Q&A goes in-depth on query tuning. A great companion piece to the author's July webinar, also available here.

Tungsten Replicator moved to GitHub with Apache license. Not a release, per se, but a move to GitHub. Tungsten Replicator remains an open source product.

ConFoo Call for Papers is Open. Confoo is happening this February, in Montreal. Have a paper? Want to speak? Now's your chance to submit.

Become a MySQL DBA blog series - Analyzing your SQL Workload using pt-query-digest. Tons of queries and problematic bottlenecks... how do you avoid drowning in the data?

The Primary Component in Galera Cluster. The Primary Component is, well, primary. This is an interesting exploration of that concept, which plays a central role in Galera's architecture.

Howto: Online Upgrade of MariaDB Galera Cluster 5.5 to MariaDB 10. An offline upgrade is probably safer, but if you can't afford a maintenance window, this guide should help.

Identifying insecure connections. The MySQL 5.7.8 release makes it easy to answer the question: "how secure is my connection?"
Jobs section
Draft Kings is looking for an experienced MySQL DBA to run the show on the database side. If interested, reach out to the recruiting manager directly at bsylvia@draftkings.com.

Tumblr is looking for MySQL engineers with a strong programming background. If you want to help Jetpants hit mach speed, check out their listing here.

VividCortex is seeking a customer success engineer in Charlottesville, VA or Uruguay. The role involves customer onboarding and ongoing assistance with VividCortex in MySQL, Postgres, and Redis environments. View here.

Booking.com is looking for a MySQL Database administrator to join our headquarters in Amsterdam, NL. Apply here.

GitHub is looking to hire a Database Infrastructure Engineer who wants to build, maintain and scale high impact database clusters. If you are interested, check out their listing.

Thanks! Baron & Anna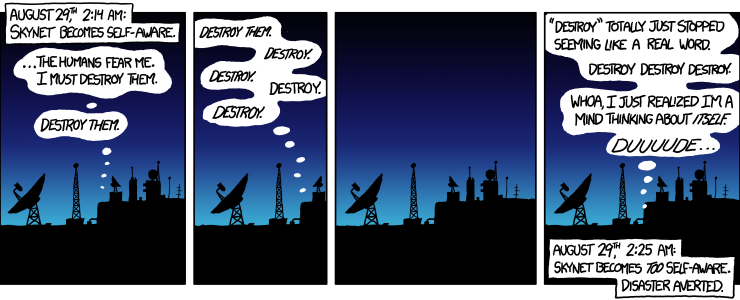 Comic Cred - xkcd