It's (relatively) easy being an atheist in Dublin. Being different is the norm in a city of more than a million people. In rural Ireland (and indeed in much of urban Ireland), standing out can be much more challenging and finding fellow freethinkers can be difficult. We at Atheist Ireland are lucky to have some very dedicated members all over the country who are willing to stand up and be counted. One of them, Peter Hinchliffe, has contributed to this edition. Worth reading, particularly if you live in or near Kerry.

- Derek Walsh, Editor



News
Dundalk IT Responds
Dundalk Institute of Technology has responded to criticism from Atheist Ireland over its paying of €30,000 of State funds to a Catholic priest for the provision of chaplaincy services. Read more

Bong!
RTÉ has recently promoted a competition for new video for the Angelus, asking producers for ideas that enable members of all faiths and none to pray or reflect, under the title and chimes of the Angelus, which is a Catholic call to prayer. As a national broadcaster with a public service remit, RTE should not propose that atheists and secularists should pause and reflect during a Catholic call to prayer. This is disrespectful to the philosophic convictions of many citizens, facilitates Catholic pre-evangelisation, and is contrary to Principle 5 of the BAI Code of Programme Standards. Read more

UN
This Monday and Tuesday, Atheist Ireland will be in Geneva, Switzerland, briefing the United Nations Committee on Economic, Social and Cultural Rights before the Committee questions Ireland on its human rights obligations. We will be live tweeting on Monday and Tuesday using the hashtag #UNIRL. Read more
Regional Appeal
A word from Peter Hinchcliffe, Atheist Ireland's Regional Officer for Kerry
Are you In Kerry? If so, congratulations!
Are you or is anyone you know interested in joining Atheist Ireland and working towards a secular society by promoting Church-State separation and equality? If so, read on and please share with people you feel may be interested.
We had a very successful Information Table in Tralee a couple of months ago. However, it is a challenge to get the numbers to do a more regular one - we would like to do a bi-monthly table to start and the occasional "pop up" table when the need arises. It does not have to be in Tralee; it might be nice to move around.
Next year, unless they have moved the date, I believe we are due a Census, I would love to encourage people to be honest about their choices in the religion section and not just tick the box they think they were born into. The Census is used not only to plan but also to justify policy.
We need to be out and about to get our message across on this and all other issues.
If you are in Kerry or close to us, are atheist and secular and would like to join in running the table and joining us for meetups please either find us at Fells Point Hotel on the 14th of this month at 12:00 noon (secular coffee date, see Calendar section below) or email me and we can arrange to meet.
I have the banner, I have some leaflets, I even have a flask. The only thing missing may be you! (and another table, but I can sort that)
Cheers,

- Peter Hinchcliffe. Kerry Regional Officer, Atheist Ireland
Calendar

Upcoming Events
All events are free and open to everyone unless otherwise stated. Listing is not necessarily an endorsement. Listings sorted alphabetically by county, then chronologically.

Dublin
Sunday 14 June, 1:00 pm, Trinity City Hotel, Pearse Street, Dublin 2 (map)
Secular Sunday Brunch
. A family-friendly social event.
Meetup event page

Kerry
Sunday 14 June, 12:00 noon, Fels Point Hotel, Dan Spring Road, Tralee (map)
Secular Sunday Brunch
. A family-friendly social event.
Meetup event page
Limerick
Wednesday 17 June, 8:00 pm, Absolute Hotel, Sir Harry's Mall, Limerick (map)
The
Mid West Humanists
will meet. (Ask at the hotel reception for a card key to get up the lift to the meeting, which is usually on the third floor.) The Mid West Humanists are now on
Facebook
and
Twitter
.
---
Observances
General celebrations, commemorations, festivals and calls to action likely to be of interest to ethical atheists.
8 June
World Oceans Day

12 June
World Day Against Child Labour
---

This Week in History
Anniversaries of momentous events in atheism, science, skepticism, secularism and human rights, plundered shamelessly from Wikipedia and other sources.

8 June

1794: Robespierre inaugurates the French Revolution's new state religion, the Cult of the Supreme Being, with large organized festivals all across France.

---
Birthdays

8 June

1916: Francis Crick (d. 2004). English biologist, most noted for his role in the discovery of the molecular structure of DNA.

1955: Tim Berners-Lee, English-American computer scientist and engineer, invented the World Wide Web

1971: George Hrab. American rock & funk musician & podcaster. Known for exploring atheist, skeptic and science themes in his work.

10 June

1929: Edmund O. Wilson, American biologist and author. The "father of sociobiology" and the world's leading authority on ants.

11 June

1889: Joseph Lewis (d. 1968): American freethinker and atheist, president of Freethinkers of America 1920–1968.

Opinion
Material collected from the Irish atheist blogosphere and beyond; used without permission, compensation, liability, guarantee or implied endorsement.

After the party: what the Yes vote in Ireland means for the Catholic Church and its position on homosexuality
by Grania Spingies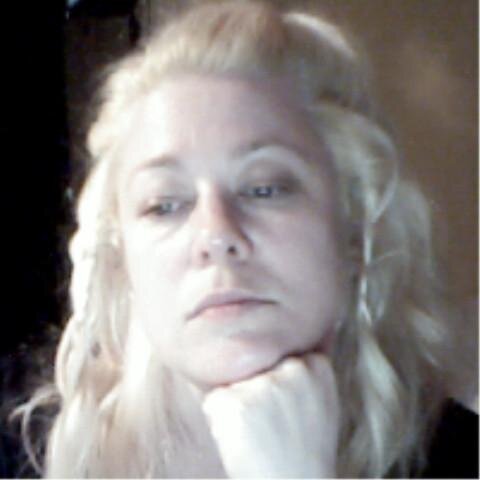 Quite a lot of headlines around the world announced that Ireland's voting for equality by endorsing same-sex marriage last week was the dawn of a new era for the position of the Catholic Church in Ireland. The truth of the matter is that it was really just the most recent and most public display of how things have already changed in the country. In spite of a comfortable 87% of the population self-identifying as Catholic and around 90% of Irish citizens having attended a Catholic school for 12 years; the referendum result on the 24th of May was undeniable evidence that the average Irish Catholic pays little to no attention to what the Vatican or its Bishops advise.
In itself, it isn't really news. Regular church attendance in Ireland is poor (as low as 5% in some areas to 30-40% at best), and getting poorer amongst the younger generations; and has long been a cause for concern amongst Irish priests and bishops. So it is no surprise that whatever does influence the Irish electorate, it probably won't be the Catholic Church. Read more


Media Watch
News and views from Ireland and around the world

Ireland
World